People on keto can be very tricky to shop for, especially around the holidays. Your old go-to options of candy and fruit baskets won't work for these people. That's why we've scoured the Internet to find some of the best Black Friday and Cyber Monday deals that any keto lover would be stoked to buy — be it for yourself or to give to a special person in your life. Happy shopping!
Send Small Businesses Some Love This Sale Season
Surprise! They are having sales too!
These small businesses provide a vital service to the keto lifestyle community. Without them we'd have far, far fewer choices for keto friendly foods. In fact, much of the foods listed in this Guide are our PERSONAL PICKS for the best keto-friendly options available! 
So if you happen to be shopping during this sale period, it's worth looking at small business sales first before looking at the sales from major retailers.
Here Are Some of Our Favorite Keto Food Manufacturers
Kiss My Keto | Kiss My Keto offers Keto-certified foods that taste just like the real thing – without the sugar and carbs! 
Smart Baking Co | They believe you shouldn't have to choose between healthy and delicious. It shouldn't matter if you're gluten-free, diabetic, on a keto diet, eating for weight loss, or just trying to be more mindful—there should be a snack food for you.
KBosh Foods | Delicious, Low Carb, Keto-Friendly Crusts. The best keto crusts for pizza and much more — with just 3g in total carbs and unbeatable flavor, no matter what you're in the mood for, there's a KBosh crust for everyone.
Julian Bakery | Julian Bakery was founded upon the premise that they could make healthier breads for everybody. Now, it has become one of the foremost leaders in advancing the Paleo, gluten-free, low-carb, and keto movements.
Thin Slim Foods | 1/2 the calories and 1/10th the net carbs of even most diet foods their keto food options are delicious!
Kiss My Keto Black Friday/Cyber Monday Deals
Kiss My Keto, the brand that makes keto easy went on a headstart with their amazing Black Friday deals.
Stock up your pantry with delicious keto products by using these codes:
BLACKCYBER15 to get 15% off with a minimum purchase of $69
BLACKCYBER25 to get 25% off with a minimum purchase of $99
BLACKCYBER35 to get 35% off with a minimum purchase of $129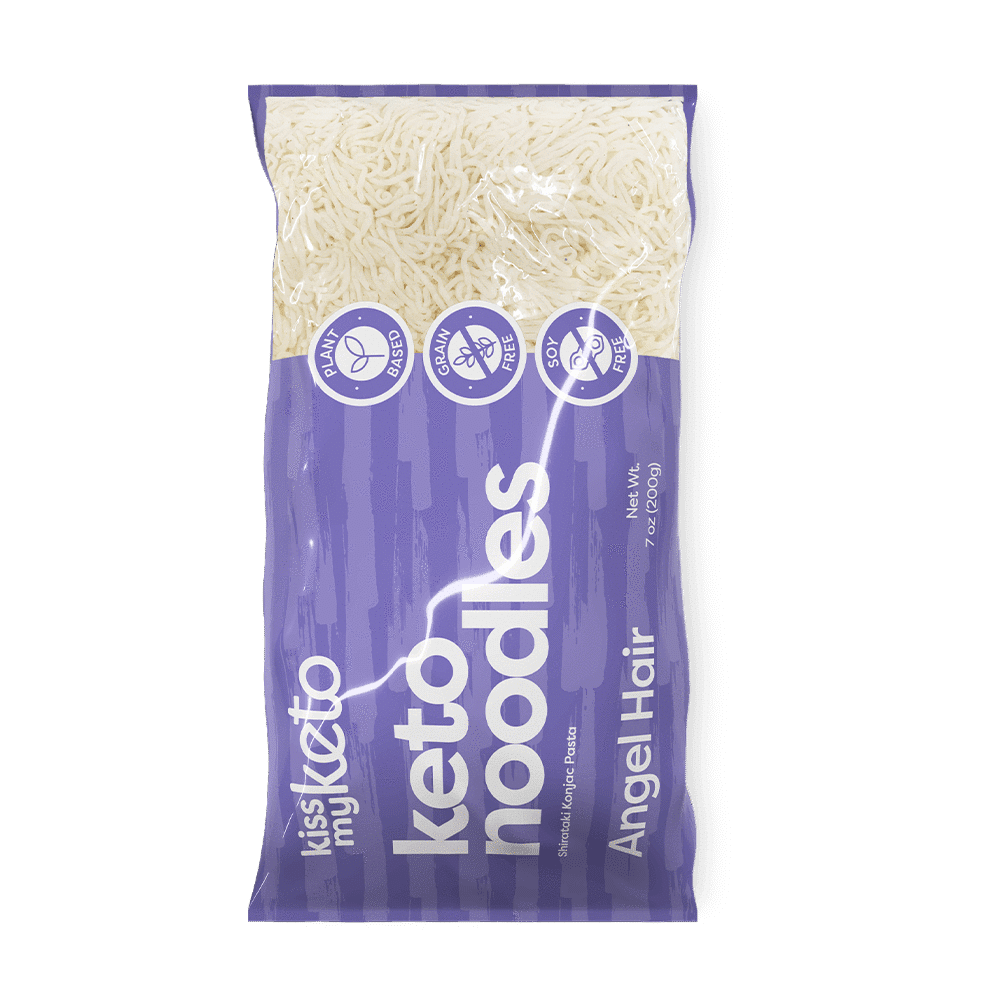 Keto Noodles – 6 Pack
I love the Angel Hair Keto Noodles from Kiss My Keto. The perfect solution for noodle lovers who miss their usual go-to comfort food. With 0g of net carbs per serving, you're sure to stay within your recommended carb limit. They also have spaghetti and fettucine noodle options.
Smart Baking Co
Dates: 11/20-11/26
Deal:
20% off on orders $40 and more.
30% off on orders $60 and more + FREE SHIPPING.
40% off on orders of $100 and more + FREE SHIPPING!
Free Shipping: On orders over $60
Coupon Code: GOBBLE
USE CODE: KRC10 ANYTIME to get 10% Off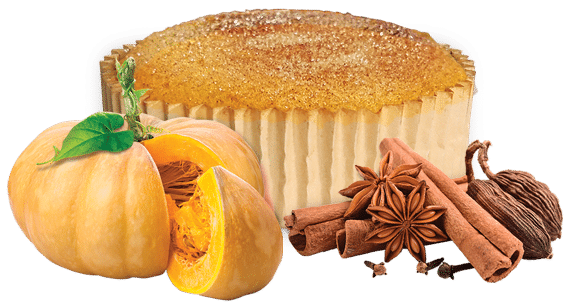 Pumpkin Spice Smartmuf'n™ 9-Pack
This is our favorite product from Smart Baking Co. All the muffins, buns, and cupcakes are delicious but the Pumpkin Spice Smartmuf'ns are moist and flavorful. Sometimes we eat one as dessert with whip cream. Also perfect for travel or a work snack.
KBosh Foods
---
Dates: 11/26 ONLY
Deal:
Save $20 use code save20 when you buy 8
Save $10 use code save10 when you buy 5
Save $5 use code save5 when you buy 3
Free Shipping (min. 2)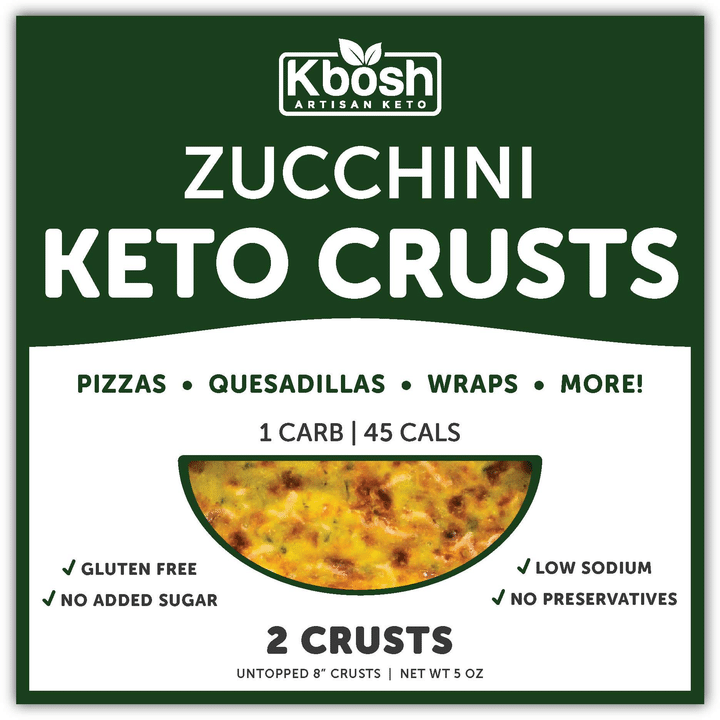 Zucchini Keto Crust
I've tried all the Kbosh crusts but the Zucchini Keto Crust is our favorite. It's perfect for pizza (see our pizza recipe) and as a wrap! If you are a pizza lover and missing out on keto, you've got to try these crusts! 
Julian Bakery
Dates: 11/26 – 11/28
Deal:
Save 15% storewide
Use Coupon code: BLACKFRIDAY
Free shipping on orders $29+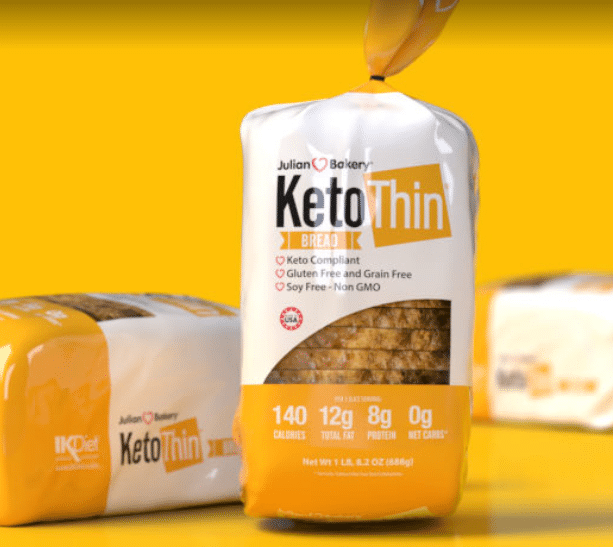 Keto Thin® Bread
The Julian Keto Thin® Bread is very dense and has an egg flavor. We LOVE it for grilled cheese sandwiches and it's perfect for french toast! The slices are small but very filling. 0g net carbs makes it the perfect option for any meal.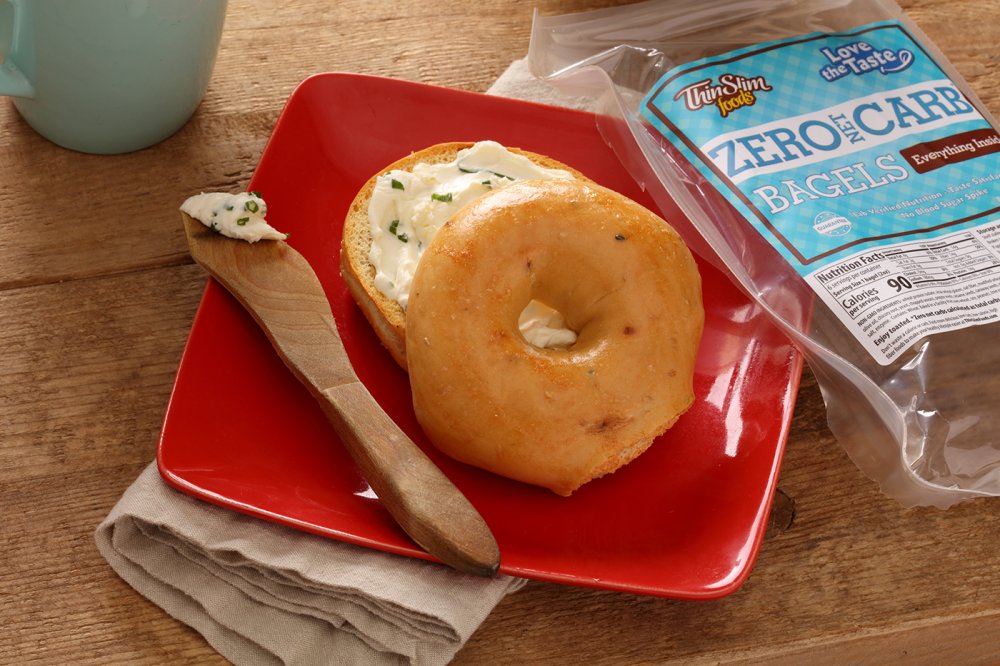 ThinSlim Foods Everything Bagels
We love all the bread products from ThinSlim Foods but our #1 pick are the bagels. The Everything Inside Bagels are the best but they are all good. Add cream cheese or make a breakfast sandwich. The possibilities are endless and at 90 calories and zero net carb, you can't go wrong! 
From Keto Recipe Collection, Happy Holidays! 
Disclaimer
This post contains affiliate links. If you make a purchase after clicking on these links, a portion of the sale helps support this site at no additional cost to you. I am never under an obligation to write a page or post a review about any product. Finally, this post expresses my own independent opinion.