It's fall, Y'all, and time for some pumpkin soup!  If you're a gardener and it's October, you are ready to harvest veggies.  Hopefully, you planted some pumpkins.  Or at least some squash.  Squash and pumpkins are interchangeable – pretty much.  While people will discuss what's the superior gourd, we like them all!  Butternut, acorn, and even Hubbard find their way into our homes.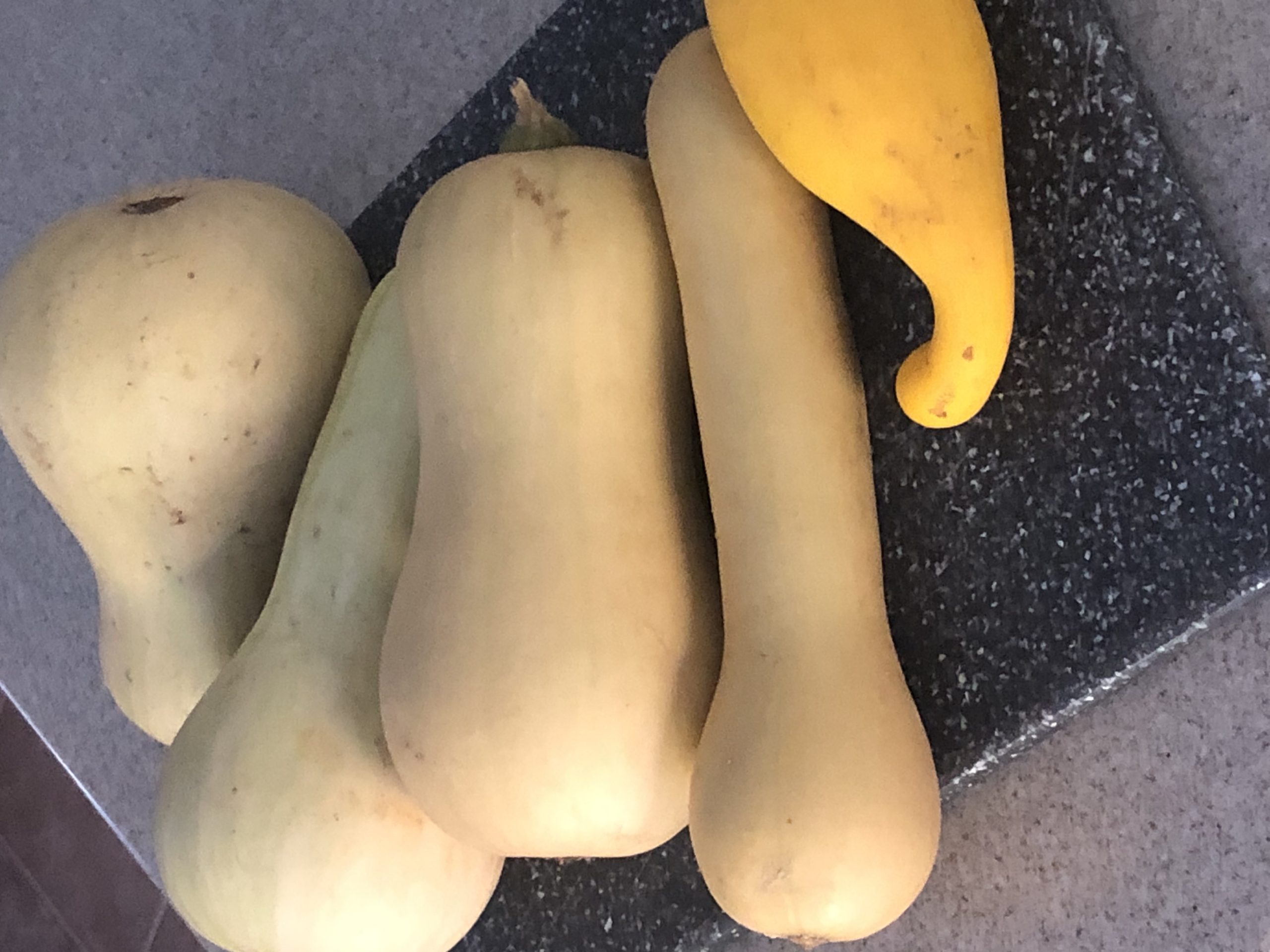 Pumpkin Soup Recipe
For this recipe, there are very few ingredients.  So go for the best quality you can afford.  Okay.  Or just use what you already have on hand.  To be strict keto, you'll want full fledged, full fat cream.  In the kitchen today, Half and Half is what we're using.  It's a compromise, but it definitely works in this pumpkin soup.  We absolutely recommend using a Nutribullet for ensuring there are no lumps in your squash/pumpkin.  This hand kitchen gadget whips up food in less than a minute!
Presentation of Keto Pumpkin Soup
A great serving option for your pumpkin soup is a:  PUMPKIN!  Heat your soup on the stove, but when you're ready to serve, place that creamy goodness in a hollowed out, clean pumpkin.  Make sure when removing the top that you cut an uneven slanted opening.  We find it's easiest to make slits that go at angles.  This allows easy placement of your top.  Check out our photo below.  Sometimes a picture describes the procedure better and easier than our words.  Ha!
Pairings for this Pumpkin Soup Recipe
Yup, bread goes well with soup.  Any kind of soup!  If you're following a keto diet, you don't need to pass on bread.  However, be mindful of the type of bread you indulge.  There are great tasting, fantastic consistency bread to be had.  Seriously!  Just enjoy the process.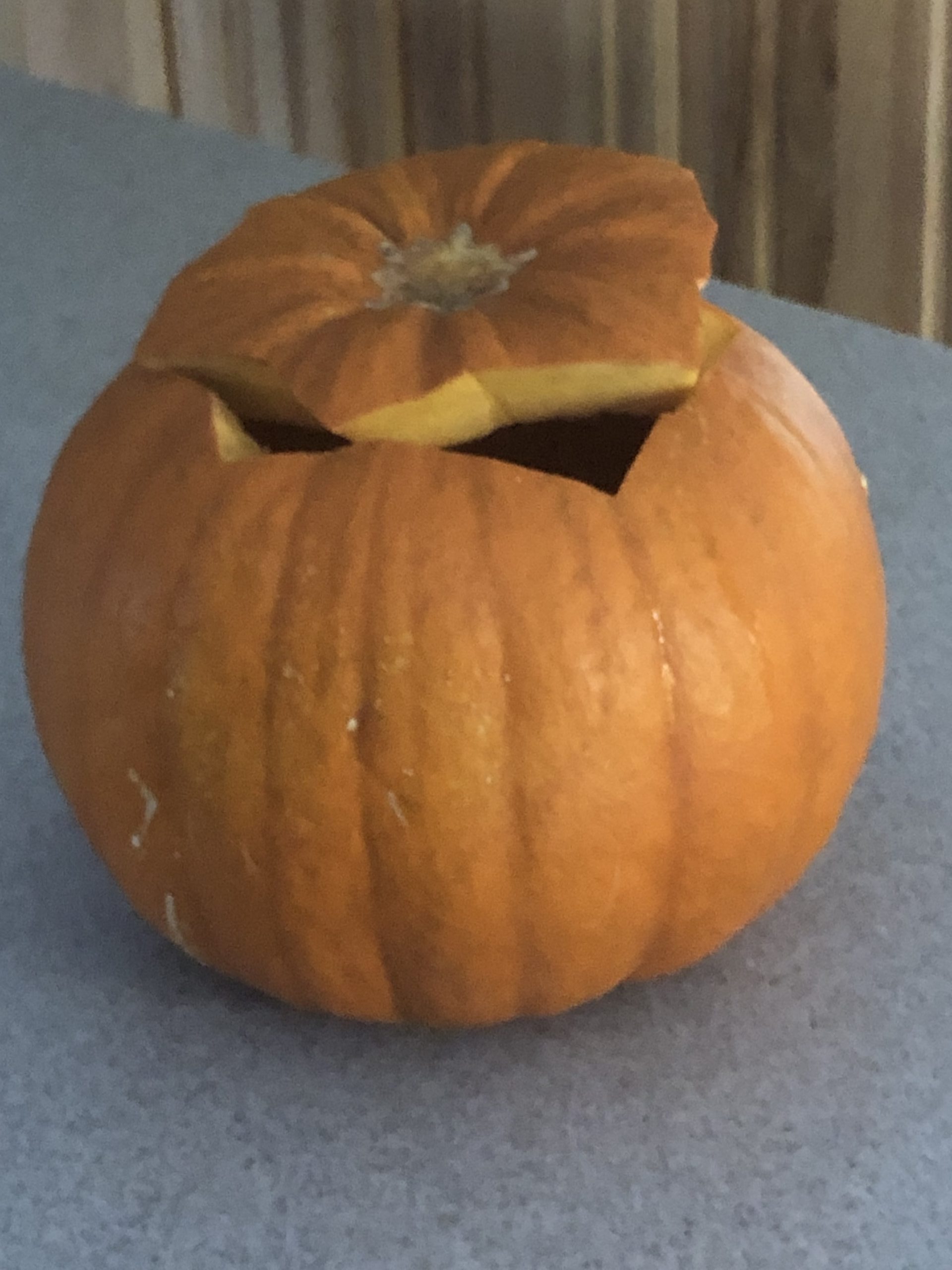 Nutrition
Calories:
133
kcal
|
Carbohydrates:
5
g
|
Protein:
2
g
|
Fat:
12
g
|
Saturated Fat:
4
g
|
Polyunsaturated Fat:
1
g
|
Monounsaturated Fat:
3
g
|
Cholesterol:
13
mg
|
Sodium:
1065
mg
|
Potassium:
22
mg
|
Fiber:
0.1
g
|
Sugar:
2
g
|
Vitamin A:
480
IU
|
Vitamin C:
0.4
mg
|
Calcium:
51
mg
|
Iron:
1
mg