The hardest thing when starting the keto diet is giving up bread and sweets. Among all the changes you've had to make, few are more difficult than giving up bread and baked goods. Muffins, cupcakes, BREAD — they've all become a thing of the past in your household. And while you're happy with the results you've seen on the keto diet so far, sometimes you find yourself craving sweets and bread. Admit it. sometimes the lettuce leaves instead of a bun just don't cut it. Where do you go to buy keto desserts?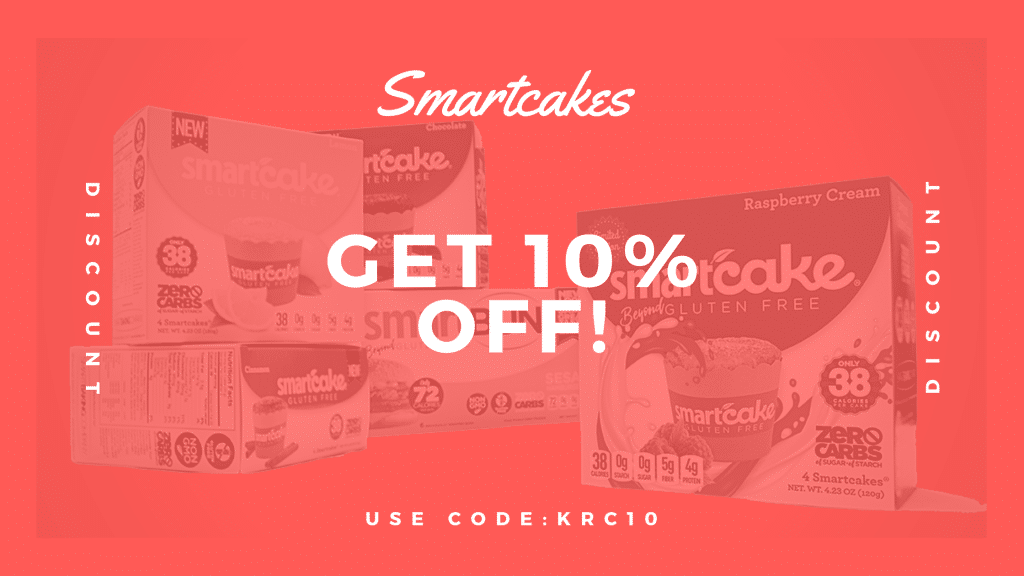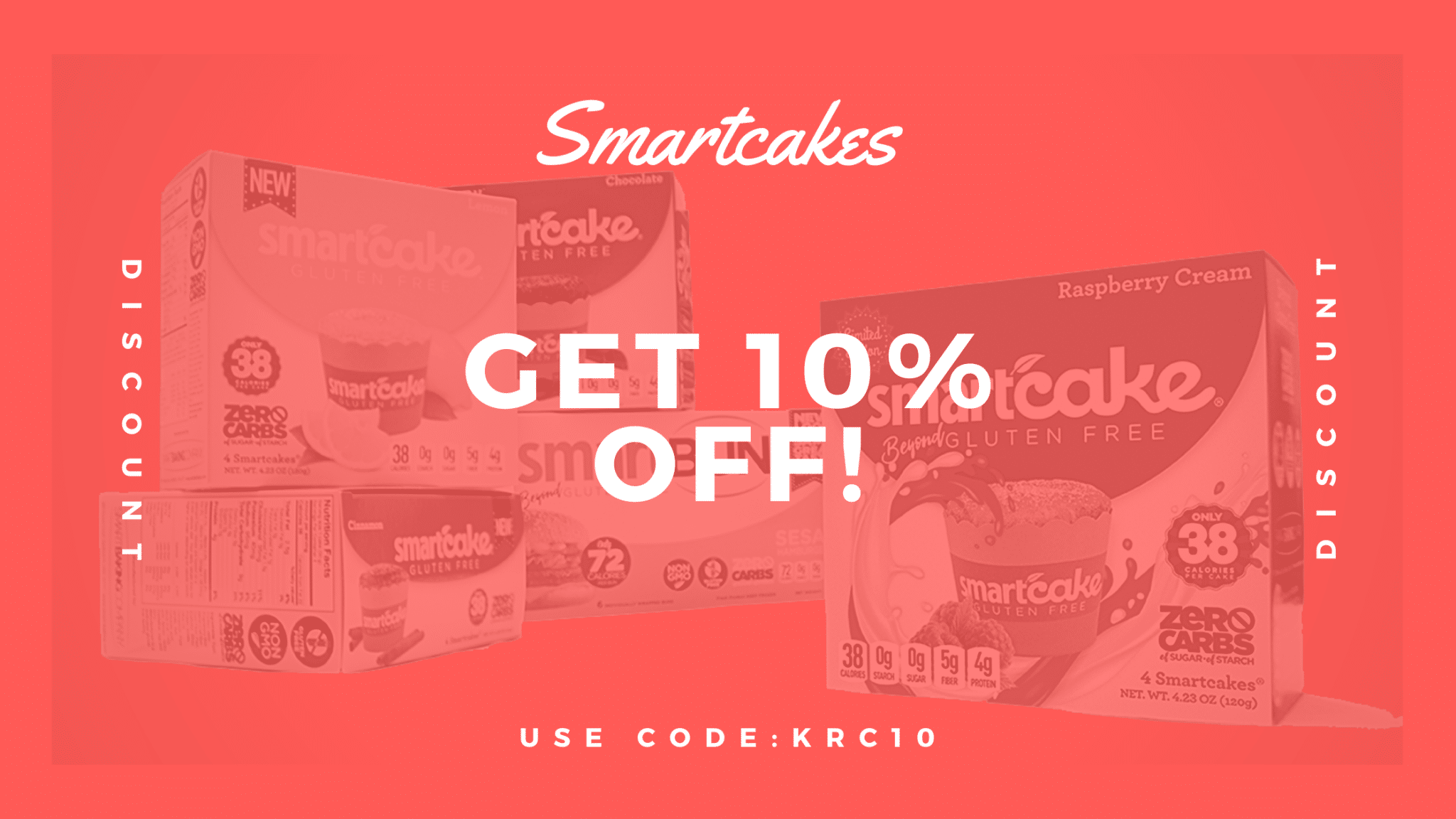 We had the same questions that you had until we discovered our new favorite company: Smart Baking Co. (Don't forget to use code KRC10 to save 10% on your order!) They've got a whole range of delicious keto baked goods, including keto cupcakes and keto muffins in various flavors. Our favorite cupcakes are chocolate and lemon, but we've tried them all and haven't been disappointed yet. They also sell a range of keto-friendly hamburger buns, so you can start enjoying your favorite burgers again. Their foods are made from real ingredients like eggs, water, flaxseed, and olive oil, so you can feel confident that you're not overloading your body with artificial chemicals.
In addition to being keto-friendly, their products are also gluten-free, sugar-free, wheat-free, and great for people with diabetes. They have few calories and they're packed with protein and fiber. Essentially, it's the perfect snack! Here are some of our favorite products from Smart Baking Co. and why we love them.
Cupcakes
1. Chocolate Smartcake
If you're not sure where to buy chocolate keto cupcakes, Smart Baking Company's got you covered. These cupcakes are rich and moist, with a decadent chocolatey flavor. I think we actually prefer these to the cupcakes that we ate before we started keto! There's no added sugar, but you wouldn't know it, because they're just as sweet and delicious as traditional baked goods.
The ingredients are fairly simple: eggs, olive oil, cocoa, vanilla, monk fruit, and a few other products. You can definitely taste the rich cocoa in every bite. If you're looking for keto treats to buy, make Smart Baking Company your first stop for delicious chocolatey indulgences.
2. Lemon Smartcake
Maybe you prefer something a little fruitier for your keto treats. The Lemon Smartcakes are Bill's favorite! They combine the rich decadence of cupcakes with the cool, refreshing taste of lemon. It's the perfect treat for when you've been working outside on a hot summer's day. Like the other varieties, they're made from real ingredients and contain no sugar or starch, so this is one snack that you can enjoy guilt-free.
3. Vanilla Latte Smartcake
Okay, if we haven't convinced you yet, this one should turn you into a full-fledged Smart Baking Company fan. Have you ever had a cupcake that tasted like a vanilla latte? In addition to the "traditional" flavors, this company's branched out into delicious unique flavors like the vanilla latte smartcake that you can't get just anywhere. And believe us, this tastes exactly like a fresh vanilla latte. It's got the creaminess of vanilla mixed with that classic coffee flavor, all wrapped together in a deliciously sweet pastry. And again–no starch, no sugar, none of the "bad stuff." It's a wholesome treat that goes perfectly with your evening coffee.
4. Cinnamon Smartcake
If you love herbs and spices, this one is for you. Their Cinnamon Smartcake has the perfectly sweet yet spicy flavor of cinnamon. It's got a nice kick of flavor that'll help you wake up in the morning. Plus, it's sweet and moist and crumbles in your mouth just like a cupcake you'd buy from the local bakery. Mornings will never be the same with this delicious keto treat.
Muffins
Enough about the cupcakes–what about a tasty muffin to get you started in the morning? Their muffins are less sweet than their cupcakes, but they're just as moist and delicious. They are a great breakfast if you are on the run or a nice morning snack at the office meeting.
5. Banana Nut Smartmuf'n
The keto banana nut muffin is a great morning starter. The sweet banana flavor is perfectly complemented with the crunchy texture of chopped walnuts. Like the cupcakes, the Smartmuf'ns are made from ingredients you can pronounce: eggs, walnut, vanilla, herbs, and spices, among others. It's a wholesome way to start your morning or reward yourself at the end of the day without overloading yourself on unhealthy sugar.
6. Chocolate Chip Smartmuf'n
If the banana nut isn't your thing, how about a fresh muffin sprinkled with chocolate chips? The chocolate chips are made from real ingredients like unsweetened chocolate and cocoa butter–no artificial flavorings here. The chocolate chip muffins are soft and chewy and can be grabbed right from the fridge or placed in the freezer for long-term storage. To thaw your muffin, simply throw it in the microwave for thirty seconds. It's that easy!
7. Plain Smartbun
Say goodbye to using lettuce leaves as hamburger "buns." Once again, you can enjoy hamburgers piled with toppings and slapped between two buns to hold the whole thing together. If you prefer toasted buns, you can throw these in the toaster or slap them on the grill just like you would with regular buns. These keto hamburger buns are a must at our house now!
It might seem impossible, but these buns are 100% gluten-free. They're made with a fiber blend that includes oat fiber, corn fiber, and flax seeds instead of wheat, so they're a great addition to your keto lifestyle. They're also high in protein and fiber, so you're actually getting extra nutrients in your diet when you use these delicious buns.
8. Sesame Smartbun
Take it a step further with these gluten-free buns that are topped with real sesame seeds. You'll feel like you're eating hamburgers that were prepared at a restaurant, but without having to sacrifice your keto lifestyle. You can use them for just about anything: hamburgers, chicken patties, veggie burgers, sandwiches, and more. These sesame seed buns are strong enough to hold together the ingredients and soak up any messy sauces. Just take a bite and enjoy!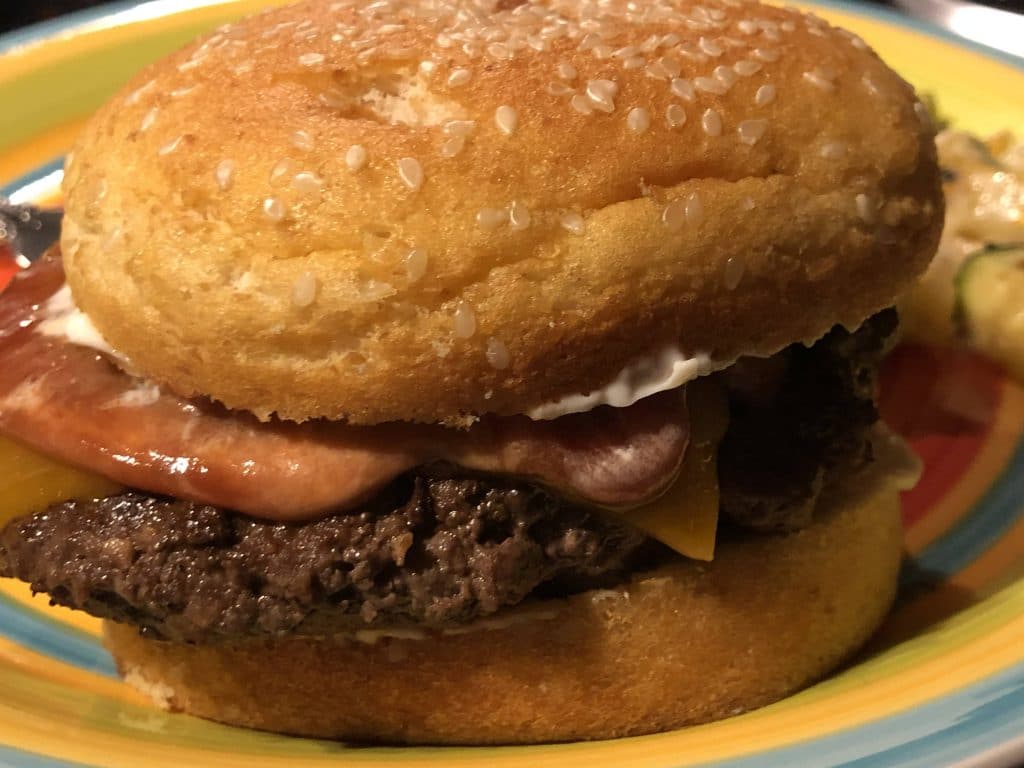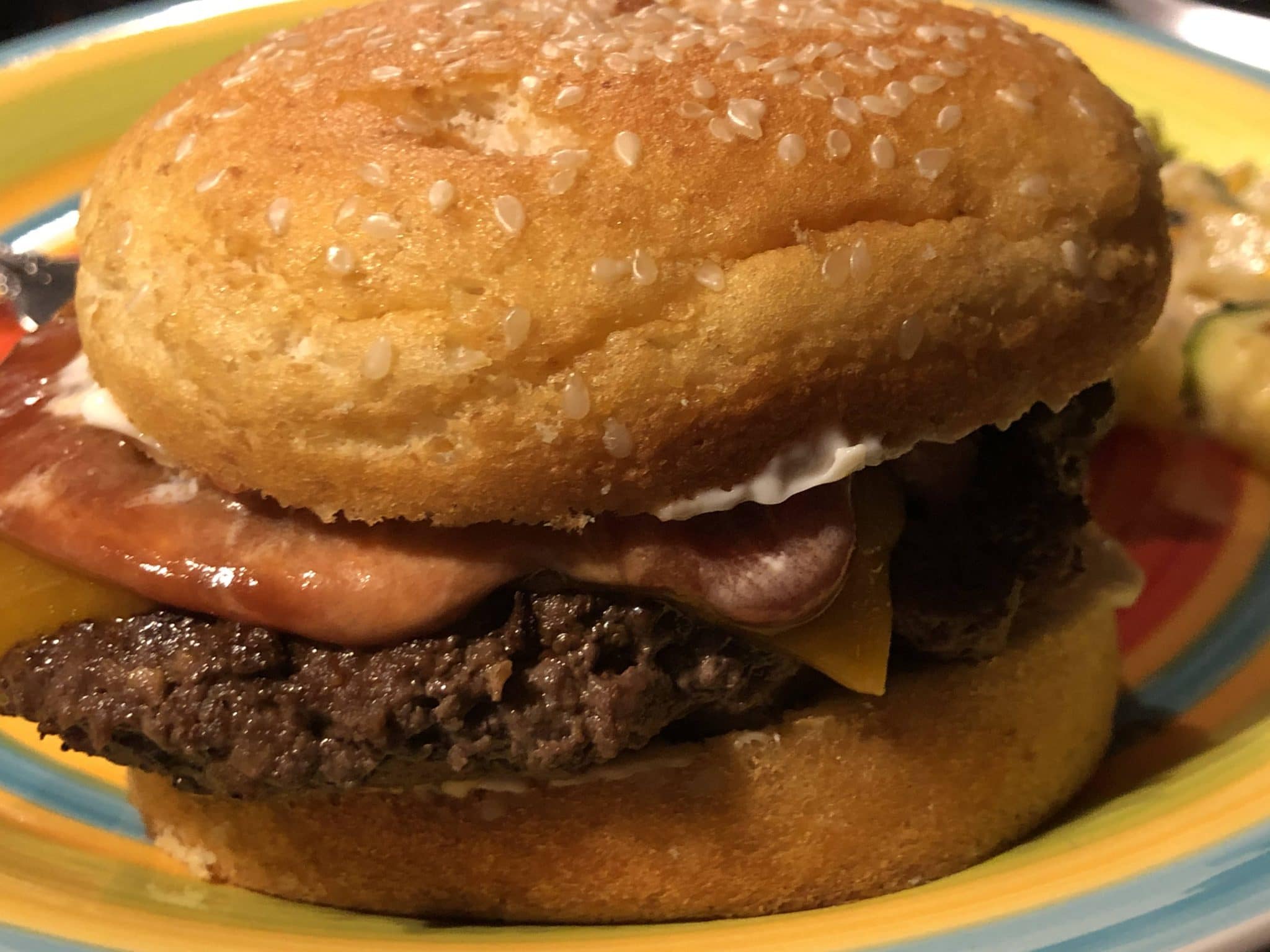 There are other products at the Smart Baking Co but these are our top 8 we wanted to highlight for you. Our keto lifestyle has been going great for months now and these treats are helping us through those weak moments when the urge for a simple snack strikes.