Following a keto diet is a great way to stay healthy and manage your weight. However, if you have a sweet tooth like we do, staying strict on the keto diet can be challenging. But keto dessert recipes can make all the difference in the world so you can eat those treats without hurting your diet.
These low carb desserts can be made with common kitchen staples that you will most likely have already if you are following the keto diet plan.
Our Favorite Keto Dessert Recipes
Chocolate Covered Peanut Butter Cheesecake Bites
If you are peanut butter or cheesecake fanatic, you will absolutely love this recipe. Using only four ingredients, you can create a healthy satisfying keto dessert right at home. What is more amazing is that you can serve these for special events, and no one can ever tell that they are keto-friendly desserts. These Chocolate Covered Almond Butter Cheesecake Bites are my go to for parties or a late-night sweet fix!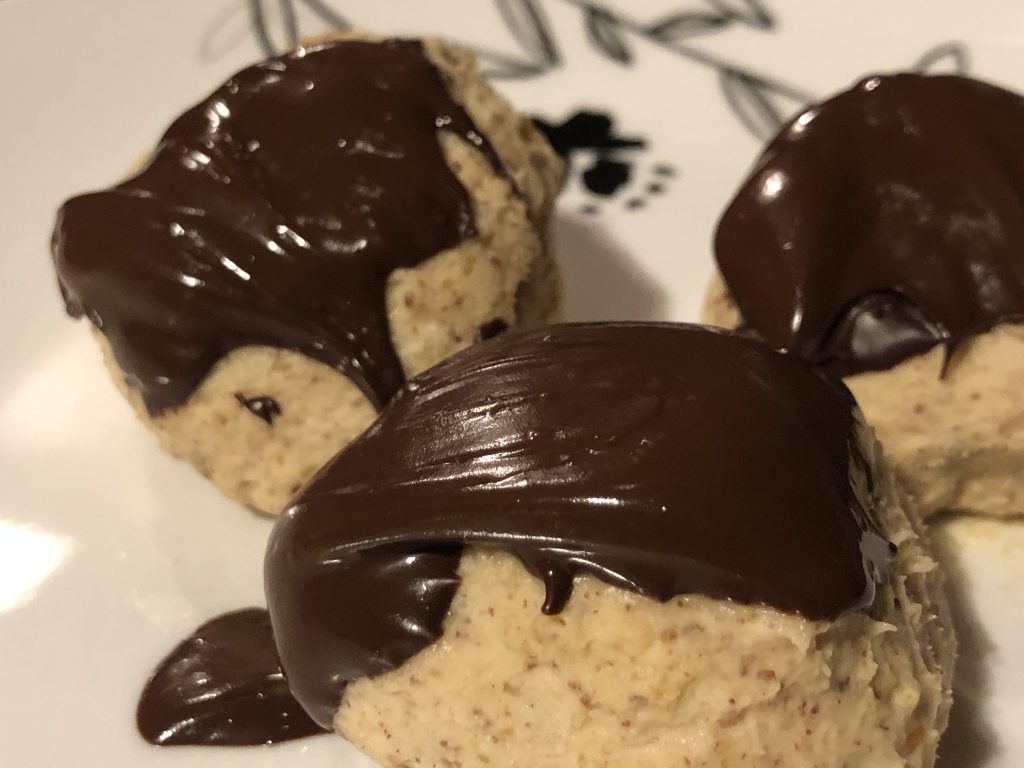 Coconut Lime Bars
Do you desire a sweet and creamy dessert with a little bit of tanginess? You will love coconut lime bars. These easy to make bars are also gluten-free, so you can enjoy them without any guilt. The bars only have 2 grams of net carbs per serving, making them perfect keto desserts.
Vanilla Cupcakes
Sometimes you need a good old fashioned cupcake. Standard vanilla cupcakes can have nearly 70 grams of carbs per cupcake. This delicious recipe only has 2 grams of net carbs for each cupcake – including the buttercream frosting. They are absolutely delicious and easy to make.
Pumpkin Cheesecake Bites
The holidays are always better with pumpkin pie. There is no reason to give up what you love to be healthy! Check out this pumpkin cheesecake with an almond-pecan crust. You will absolutely love this creamy cheesecake and wonder why you ever settled for standard pumpkin pie.
Brownies
There are few things better than a soft and chewy fudge brownie. If you are following keto, you may have thought that you would have to give this dessert up forever. Thankfully, there is a keto brownie recipe that is perhaps the best brownie you will ever eat – and only one net gram of carbs!
Ice Cream
Believe it or not, you can still enjoy ice cream on keto if you make your own. You can make creamy vanilla ice cream at home with four ingredients and without an ice cream maker. This indulgent dessert only has three net carbs per serving and tastes absolutely amazing.
Low carb desserts are often very easy to make because they contain so few ingredients. As an added bonus, many of these recipes are also gluten-free, giving you even more health benefits.