My husband isn't normally a big fan of pork chops but this version of keto pork chops with stewed tomatoes and capers has changed everything! I wanted to try something other than steak or chicken and now that we have, we have been making these every week for the past 3 weeks! My husband loves how flavorful the capers make it and how easy it is to make.
Pork chops with stewed tomatoes might sound a little old-fashioned, but when you've tried our flavorful pork chops that are smothered with tomatoes and capers, you'll want to start serving them at every meal. The diced tomatoes and salty capers are the perfect complement to the seasoned pork chops that pop and sizzle in their buttery juices. When you place a pork chop in a plate, it won't be there for long–whoever you're serving will gobble it up in a matter of minutes. Rediscover the delicious taste of stewed vegetables with our restaurant-quality pork chop recipe.
If you're new to the keto diet, you've probably found yourself scouring the Internet for meat-based dishes like grilled chicken and pork chops. Most Keto Pork Chops with Stewed Tomatoes recipes call for a light seasoning. We've taken it a step further by smothering our pork chops in tomatoes, capers and relish to add a bold splash of flavor, as well as some vitamins and nutrients. You'll never go back to dry pork chops again when you try this rich, simmering dish that's cooked in its own juices. For a complete dinner, try pairing your pork chops with a side of cooked vegetables.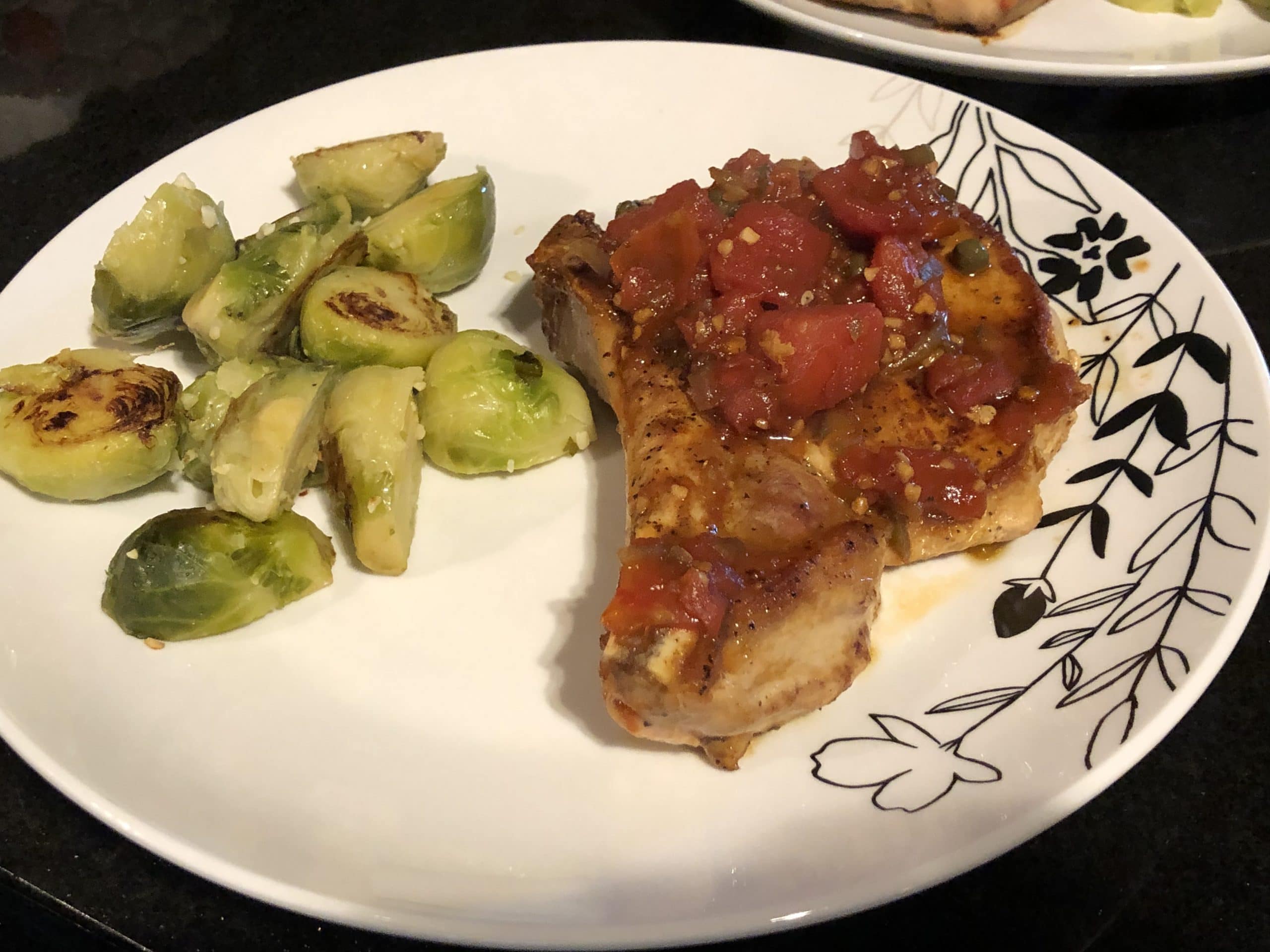 Nutrition
Calories:
353
kcal
|
Carbohydrates:
3
g
|
Protein:
48
g
|
Fat:
15
g
|
Saturated Fat:
5
g
|
Cholesterol:
147
mg
|
Sodium:
275
mg
|
Potassium:
913
mg
|
Fiber:
1
g
|
Sugar:
1
g
|
Vitamin A:
60
IU
|
Vitamin C:
5
mg
|
Calcium:
31
mg
|
Iron:
2
mg