These are some of my favorite things! Chicken, avocado, lime juice and red onion are what make up this yummy keto dish! It's perfect for lunch or a lighter dinner.
There's nothing more convenient than a healthy chicken wrap for lunch. Since you started the keto diet, you might have found that you have fewer wrap options. Most wraps are made with tortillas, which are off-limits to anyone on a keto diet. Sandwiches and burritos are not much better, and a chicken burger is out of the question. But when you're craving chicken for lunch, sometimes you don't feel like cooking up a plate of grilled chicken. Is is possible for the chicken wrap to make a comeback?
You'll be enjoying your favorite lunch again in no time with this delicious chicken avocado lettuce wrap. This recipe replaces the traditional tortilla with a piece of crisp lettuce, so you can enjoy your favorite wraps again without the carbs. The filling is made from cooked chicken breast, fresh avocado, chopped red onions, and the perfect blend of savory herbs and spices. It's so easy to make that you can probably use ingredients you have lying around in your fridge. Put that leftover chicken to use with this delicious, satisfying wrap that will give you the energy you need to power through the rest of your busy day while maintaining a keto lifestyle.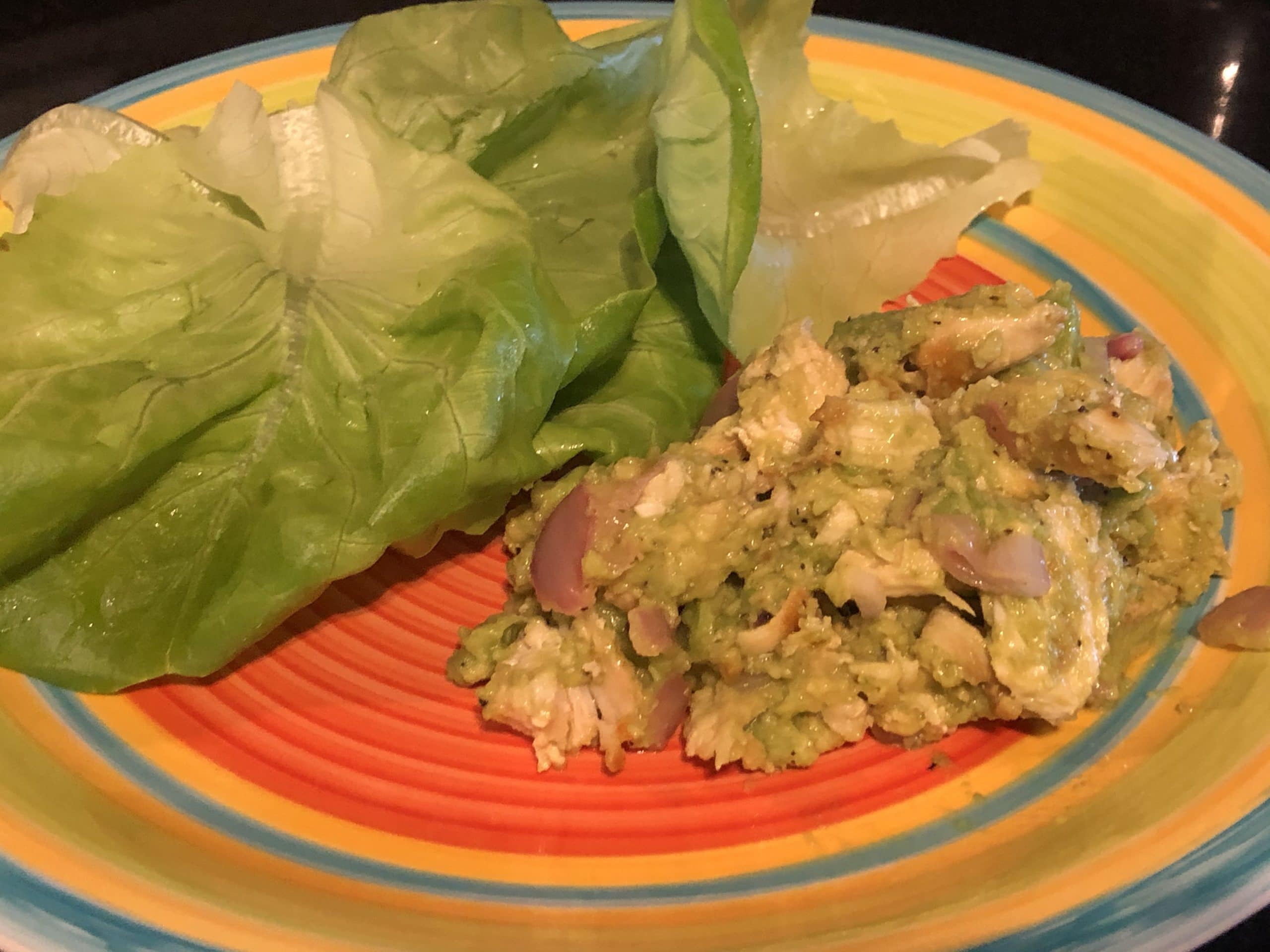 Nutrition
Calories:
443.1
kcal
|
Carbohydrates:
11.4
g
|
Protein:
33.7
g
|
Fat:
30.2
g
|
Saturated Fat:
4.8
g
|
Cholesterol:
85
mg
|
Sodium:
1246.7
mg
|
Potassium:
804.6
mg
|
Fiber:
6.7
g
|
Sugar:
2
g
|
Vitamin A:
1641.5
IU
|
Vitamin C:
13.9
mg
|
Calcium:
41
mg
|
Iron:
2.1
mg