This loaded taco tomato checks all the boxes for a yummy Mexican keto meal idea! It's got spice, beef, sour cream and a little heat if you opt to have the hot sauce.
If you're like us, one of the hardest parts about going keto was giving up trips to the local Mexican restaurant. Unfortunately, there's nothing keto-friendly about tacos, burritos, quesadillas or taquitos. But just because you can't eat tortillas anymore doesn't mean you can't enjoy the deliciously spicy flavors of a Mexican dish. In fact, with a little creativity, you'll be back to snacking on Mexican-inspired dishes that are actually healthier–and maybe even tastier–than the original. Plus, they make great appetizers for your next party or potluck!
Tortillas might be off-limit to people on the keto diet, but what about meat, cheese, vegetables and spices? That's the philosophy behind our fully loaded taco tomato. We take a tomato and slice it into wedges, then fill it with freshly cooked ground beef, Mexican spices, shredded cheese and lettuce, and a dollop of sour cream. It's actually healthier than a regular taco, because instead of chowing down on a crispy fried tortilla, you're eating a whole tomato that's bursting with vitamins and minerals. You can even add hot sauce if you want an extra kick of fiery heat. This recipe will satisfy your cravings for Mexican food without compromising your healthy keto diet.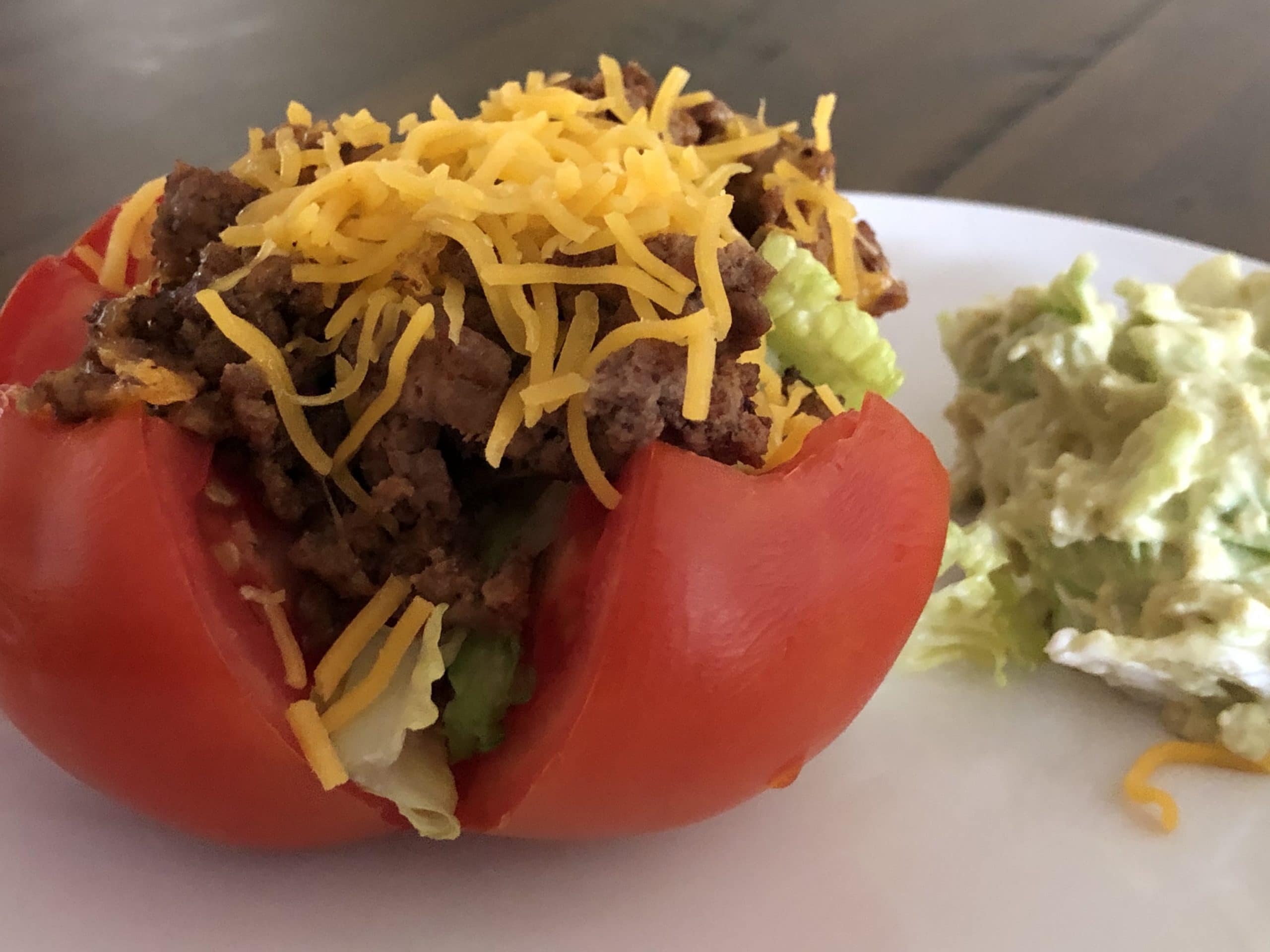 Notes
Delicious when served with Avocado Coleslaw Salad
Nutrition
Calories:
200
kcal
|
Carbohydrates:
6
g
|
Protein:
11
g
|
Fat:
15
g
|
Saturated Fat:
7
g
|
Cholesterol:
48
mg
|
Sodium:
162
mg
|
Potassium:
381
mg
|
Fiber:
2
g
|
Sugar:
3
g
|
Vitamin A:
1658
IU
|
Vitamin C:
14
mg
|
Calcium:
137
mg
|
Iron:
1
mg