Keto Taco Cups are basically keto lettuce wraps that changed my keto game! I don't know about you but I LOVE tacos! My family used to have these every Tuesday. Taco Tuesday, of course! But then when we started keto, we stopped that family tradition. Even with a low-carb wrap like Mission's low-carb wraps (that I love), the carbs were too much. The crunch of the romaine gives texture to the meal and makes you feel like you are eating a taco or a handheld keto taco salad.
How to Make Keto Taco Cups
This is one of those quick keto meals you can make any day of the week and most likely you have all the ingredients on hand. It's pretty basic. Fry up the meat, add the seasoning, add your ingredients to the lettuce, wrap it, and YUM! But here are a few tips:
When I put the burger in the pan, I smoosh (technical term, lol) it down as much as possible to spread the burger out and cook it quickly. I leave it on one side for a few minutes and then flip it over. It's easier to flip it over and cook evenly.
Once I flip the burger over I start to break it up with my spatula (this is my FAVORITE spatula).
Drain thoroughly. I usually use my spatula to hold the meat in place as I drain it into a recycled glass jar. If you are not experienced with this you can use a large spoon to spoon it out. Some people put the grease down the garbage disposal but if your water is not hot enough this can cause problems with build-up.
What tips do you have? I'd love to hear them in the comments below!
Other Keto Mexican Dishes
There are so many wonderful Mexican meals out there but many aren't keto-friendly. Here are some that I have found to be yummy.
Easy Keto Taco Recipe (Crockpot) is one of the easiest, versatile, delicious meals you will ever have! Have it as soup, wrap, or over keto cauliflower rice. You can't go wrong.
Keto Cheesy Mexican Taco Skillet – easy low-carb + keto 30-minute skillet dinner the whole family will love! The toppings may just be the best part!
Mexican Shrimp Ceviche (aguachile) – If you like Ceviche, this is going to be a favorite!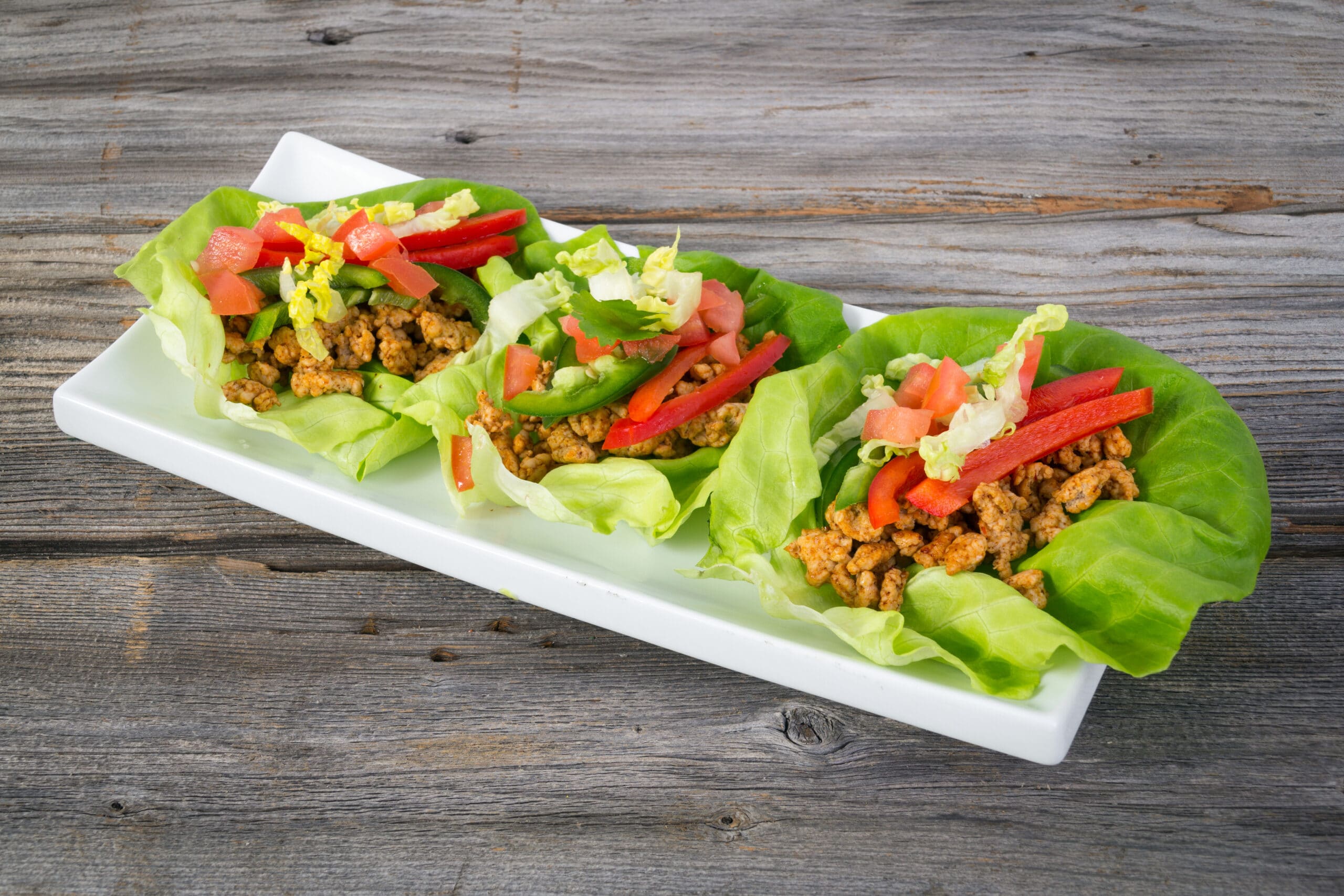 Nutrition
Serving:
4
servings
|
Calories:
433
kcal
|
Carbohydrates:
8
g
|
Protein:
27
g
|
Fat:
32
g
|
Saturated Fat:
15
g
|
Polyunsaturated Fat:
1
g
|
Monounsaturated Fat:
13
g
|
Trans Fat:
1
g
|
Cholesterol:
110
mg
|
Sodium:
961
mg
|
Potassium:
518
mg
|
Fiber:
3
g
|
Sugar:
3
g
|
Vitamin A:
2710
IU
|
Vitamin C:
10
mg
|
Calcium:
244
mg
|
Iron:
4
mg