Anything that has green onion, parmesan cheese and lemon juice and is good for you is a favorite of mine. This simple keto-friendly salad idea is a great side for any dish!
Need to whip up a quick, healthy salad for lunch? Our spinach and green onion salad is made from only a few wholesome ingredients, but it's packed with nutrients and flavor. It's so easy that it takes only a few minutes to prepare, and you can easily adjust the servings if you need to make a larger batch. Serve it at the next potluck, church meetup or family get-together for a healthy, keto-friendly alternative to the other dishes that are loaded with carbs.
To make this salad, all you'll have to do is chop some spinach and green onion and mix them together in a bowl. Add the oil and sprinkle on some Parmesan cheese, then finalize the plate with a few drizzles of lemon juice. You couldn't find a better salad at a five-star restaurant. The simplicity of this dish is key: instead of drowning the leaves in heavy dressings, you're allowing the natural flavors of spinach and green onion to shine through. This salad is great for people looking to eat healthier or lose some extra weight. Plus, the ingredients are affordable if you're trying to eat on a budget.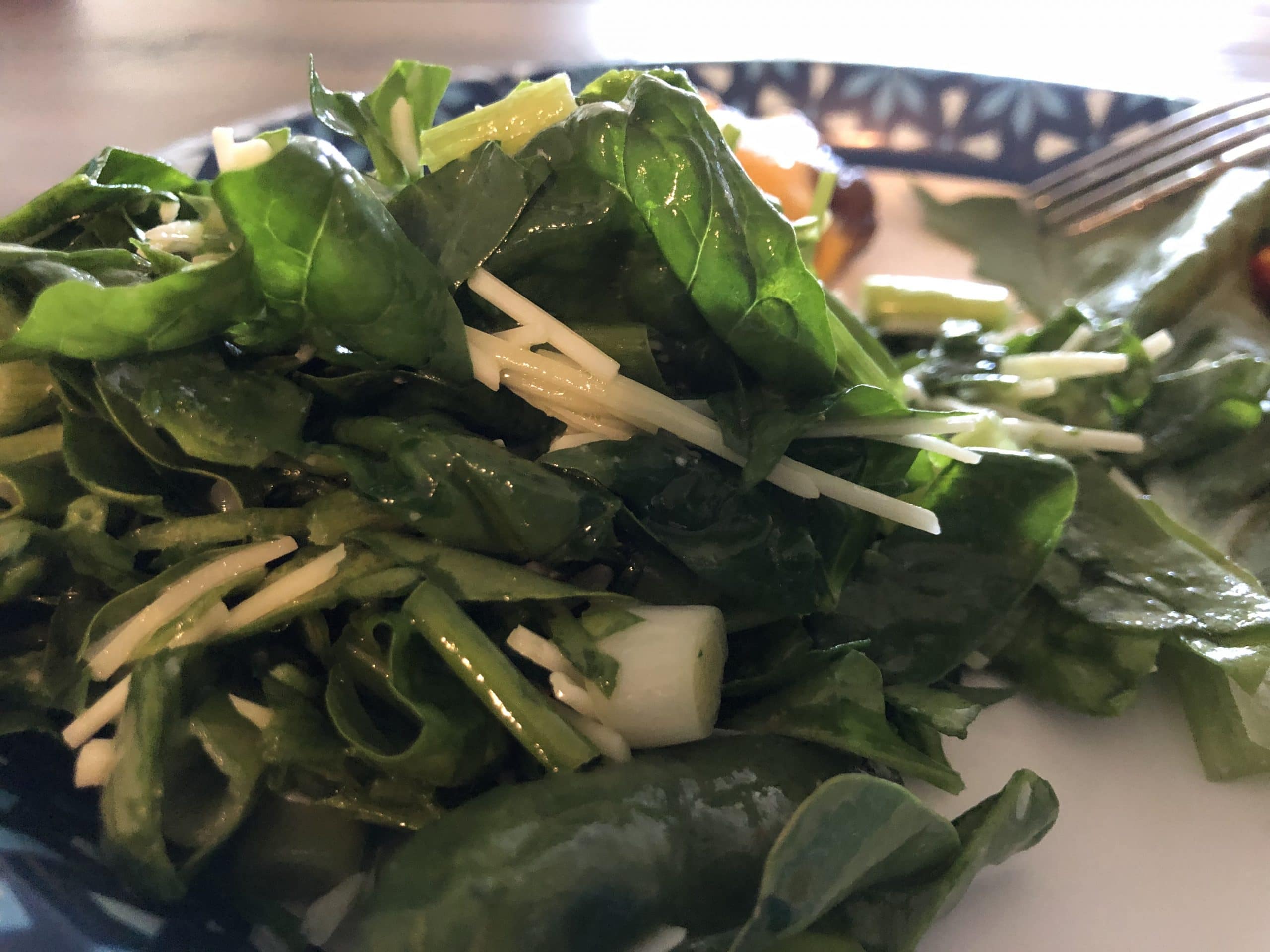 Nutrition
Calories:
131.8
kcal
|
Carbohydrates:
4.4
g
|
Protein:
6
g
|
Fat:
10.8
g
|
Saturated Fat:
3.2
g
|
Cholesterol:
11
mg
|
Sodium:
216.1
mg
|
Potassium:
204.7
mg
|
Fiber:
1.4
g
|
Sugar:
1
g
|
Vitamin A:
2961.1
IU
|
Vitamin C:
23.5
mg
|
Calcium:
175.3
mg
|
Iron:
1.1
mg