Soup!  This Zuppa Toscana Soup with so delicious!  It uses sausage, bacon <GRIN>, cauliflower rice, cream, spinach.  Need I say more?  And if you don't have spinach, try using lettuce or another type of green that sautes well.  Like I did in the leftover keto ham casserole, greens are mostly interchangeable!  If you don't care for the spice in sausage, give burger a whirl.  Change up your cheese choice.  Skip the onion and garlic and use powder form instead.  See?  This soup works FOR you.  And it's KETO friendly.
About Zuppa Toscana Soup for Keto-ers Recipe
I originally found this recipe online, but I adapted it a little more. Here's what I did differently:
If you like Olive Garden soup, you'll love this tweaked version.
Recipe is easily doubled – or tripled.  You can even reduce the quantity.
Don't freeze this soup as cream doesn't always behave well.  BUT you could make the fixings and freeze them.  Thaw and add the cream and cheese later.
When I added this recipe to my site, I kept it the way I made it because it was amazing.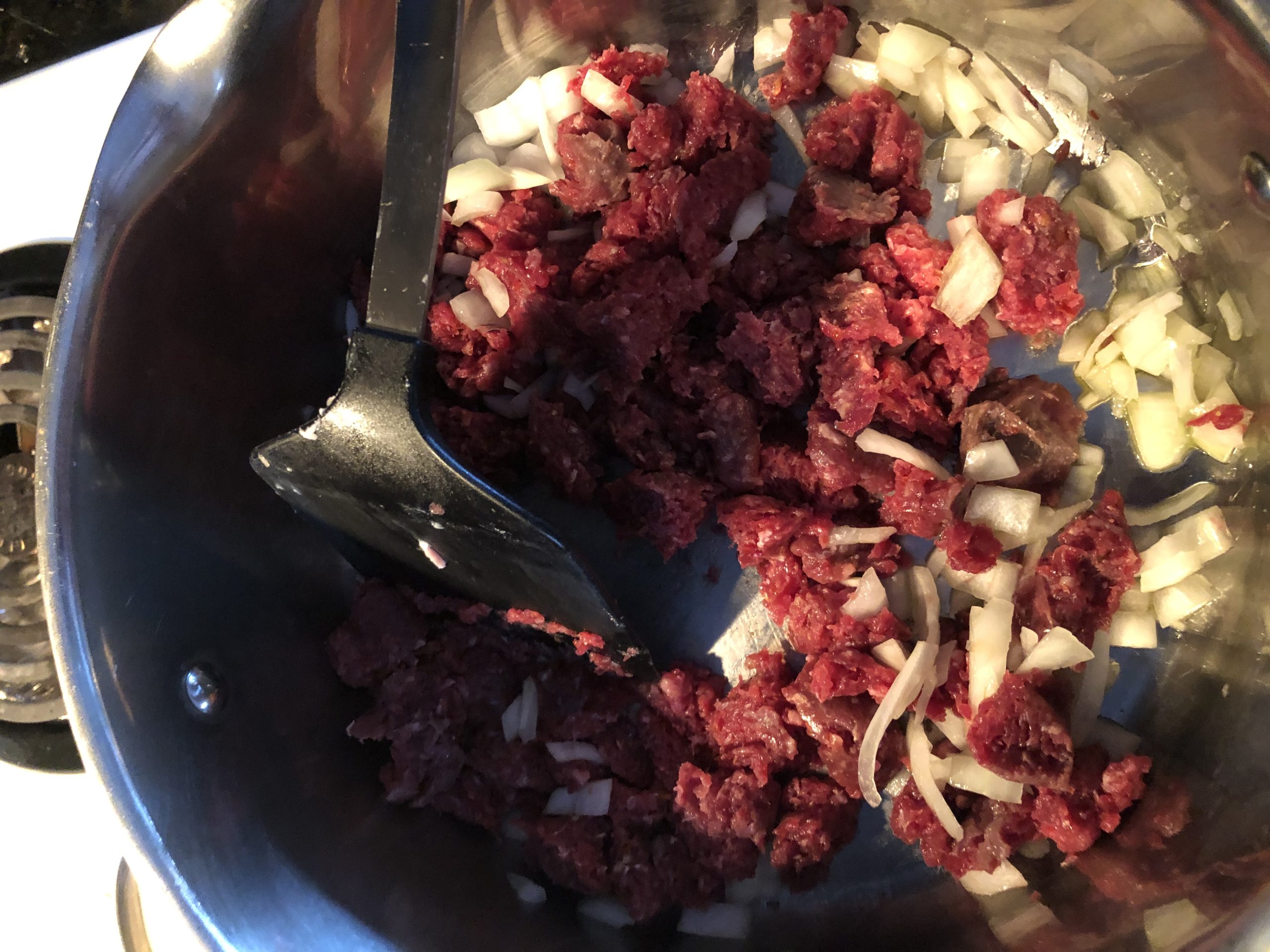 Other Keto Recipe Ideas
Keto doesn't have to be complicated.  I don't get too concerned about being precise.  I do weigh and count carbs sometimes – when I have time.  My Keto Recipe Collection is a great place for people who want to take the 'is this keto' out of their mind and just EAT!  Below are some of my all-time favs:
Other Keto Hacks I Love
One pot dishes like this one. You can't go wrong with keto crockpot recipes, casseroles and one frying pan meals. I hate doing the dishes so these have my name written all over them.
Making more than one serving. When I cook, I make a LOT if the recipe works well for that. Some examples of what I make extra of are my Keto Stuffed Chicken Breast with Jalapeno & Cheddar Wrapped in Bacon and my Keto Pumpkin Cheesecake Bites. I throw them in the freezer and take them out when I'm ready. The chickens are raw but assembled and the cheesecakes are ready for consumption.
Batch prepping for the week.

I also love making up deviled eggs, and mixing up tuna and chicken salad to snack on during the week.
The Take Away:
Enjoy your keto journey.  Don't beat yourself up.  Experiment in the kitchen – when time allows.  Find some super yummy recipes and EAT!