So you like meatloaf? And you aren't sure if you can have it on keto? I get that. If you're like me, when you think of comfort food, meatloaf pops into your mind. And you'd think keto and comfort food wouldn't go hand in hand. But, boy, are you wrong! This keto meatloaf recipe is the bomb and puts a new and exciting twist on the basic meatloaf. Jalapeno Popper Stuffed Keto Meatloaf is going to change your life!
How To Make Keto Meatloaf
A lot of people avoid meatloaf because they think it's not keto when, in fact, it's the perfect keto meal that the entire family will love! You just have to know a few tricks…
Most meatloaves use breadcrumbs that are a huge no-no while doing keto. So by simply exchanging the bread crumbs for a little bit of almond flour, you have the perfect ingredients.
Also many will put ketchup on top of meatloaf (if you like that sort of thing…) and ketchup is taboo as well on keto. Try using sugar-free ketchup instead to really minimize the number of carbs without sacrificing flavor.
Make sure to use a good bread pan. I personally like using these Rachel Ray Meatloaf pans that drain the grease.
Keto Meatloaf Recipe Variations
Now that you have this spicy jalapeno popper stuffed keto meatloaf under your belt, you are going to want to start trying other keto meatloaf variations. Here are some of my favorites: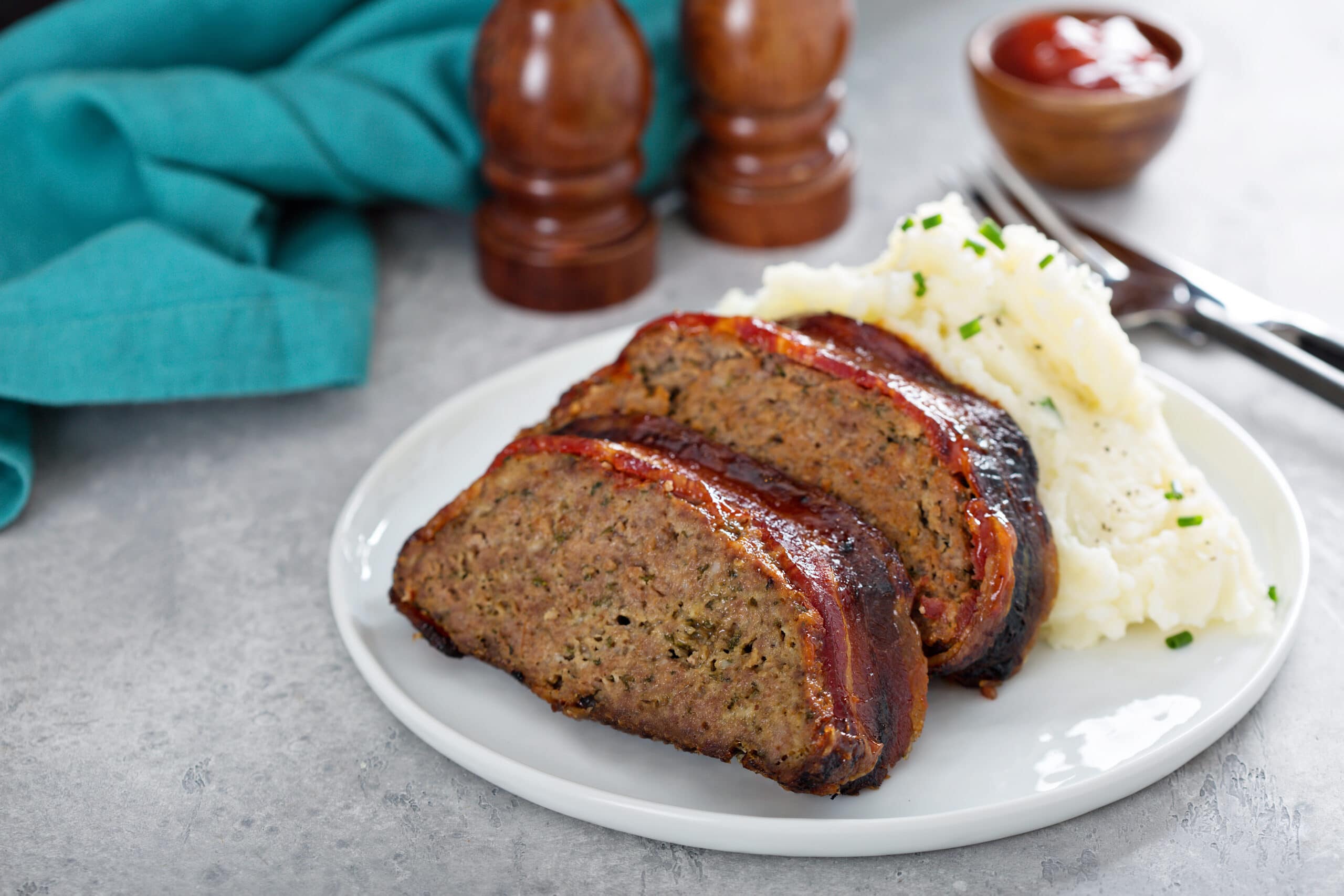 Sides to Go with Jalapeno Popper Stuffed Meatloaf
Great! Now that you have your meatloaf, what are you going to have with it? Don't worry, I have some great options that the whole family will love. No more mashed potatoes and gravy on the side of your meatloaf. Try some of these favorites:
Cauliflower mash – YUM! You can make your own but I like to have a few packages of Bird's Eye microwavable cauliflower mash on hand for occasions like this.
Keto Cheesy Cauliflower Hash Browns – My #1 keto side! I work these into my diet as much as possible because they are so flavorful and make me feel like I'm not missing out on potatoes!
Parmesan Encrusted Zucchini Wedges – these offer a perfect contrast between the spicy meatloaf and the nutty flavor of the parmesan.
Fully Loaded Cheesy Radishes – Make these up ahead of time and throw them in the oven for the final 15-20 minutes. Easy peasy!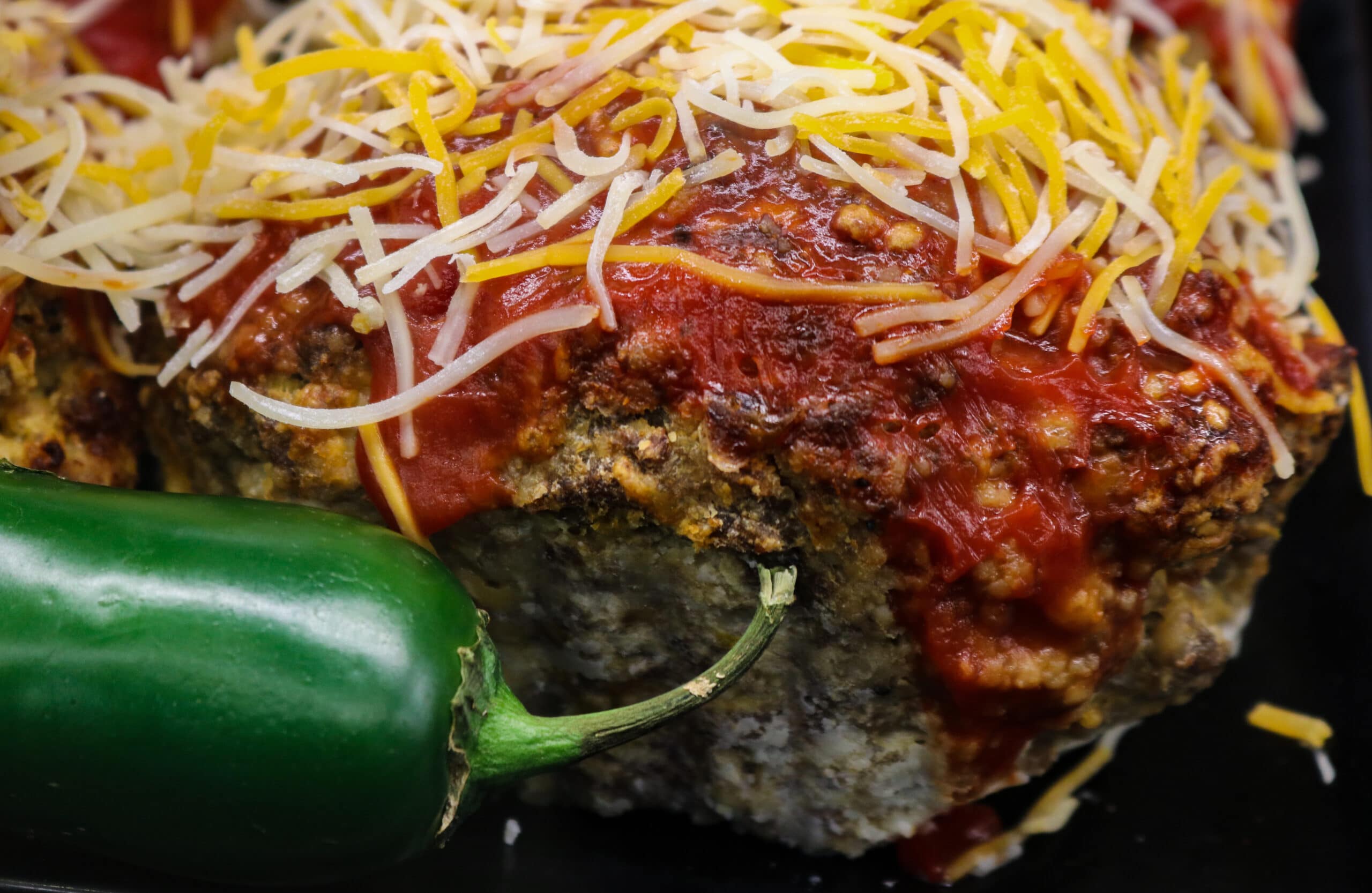 Notes
TIP:
Try wrapping the outside of the meatloaf in bacon for added flavor and juices! 
Nutrition
Calories:
574
kcal
|
Carbohydrates:
7
g
|
Protein:
30
g
|
Fat:
47
g
|
Saturated Fat:
19
g
|
Trans Fat:
1
g
|
Cholesterol:
190
mg
|
Sodium:
636
mg
|
Potassium:
476
mg
|
Fiber:
2
g
|
Sugar:
3
g
|
Vitamin A:
687
IU
|
Vitamin C:
6
mg
|
Calcium:
137
mg
|
Iron:
4
mg