This keto coleslaw recipe gave me brownie points with my husband. You see, he is a coleslaw connoisseur. He's tried and critically judged 🤣 what seems like hundreds of coleslaw recipes. It's funny because that is a side I can normally take or leave but not him. He gets it EVERYWHERE. And it's something he's missed on keto, thinking he couldn't or shouldn't have it. You can't imagine his excitement when I told him our menu on news year's eve! Shrimp cocktail, keto crab cakes, and this keto coleslaw. It's his perfect meal! And, I have to admit, this coleslaw is now one of my favorite keto sides to make.
Keto Coleslaw Dressing Is So Good
The secret to this coleslaw is what's in the keto coleslaw dressing. We have a friend that makes fun of us because we always describe things as "sooo good" but there is no other way to say it. At least not without being put in swear world jail. It's just sooo good! The combination of ingredients isn't what we normally would use. And we never would have thought of them together but oh man! It's amazing! The sour cream, heavy cream, and mayo make for an amazing creamy dressing, and the Apple cider vinegar, Worcestershire sauce, and Dijon mustard give the perfect tang. Seriously. I'm drooling just writing about it!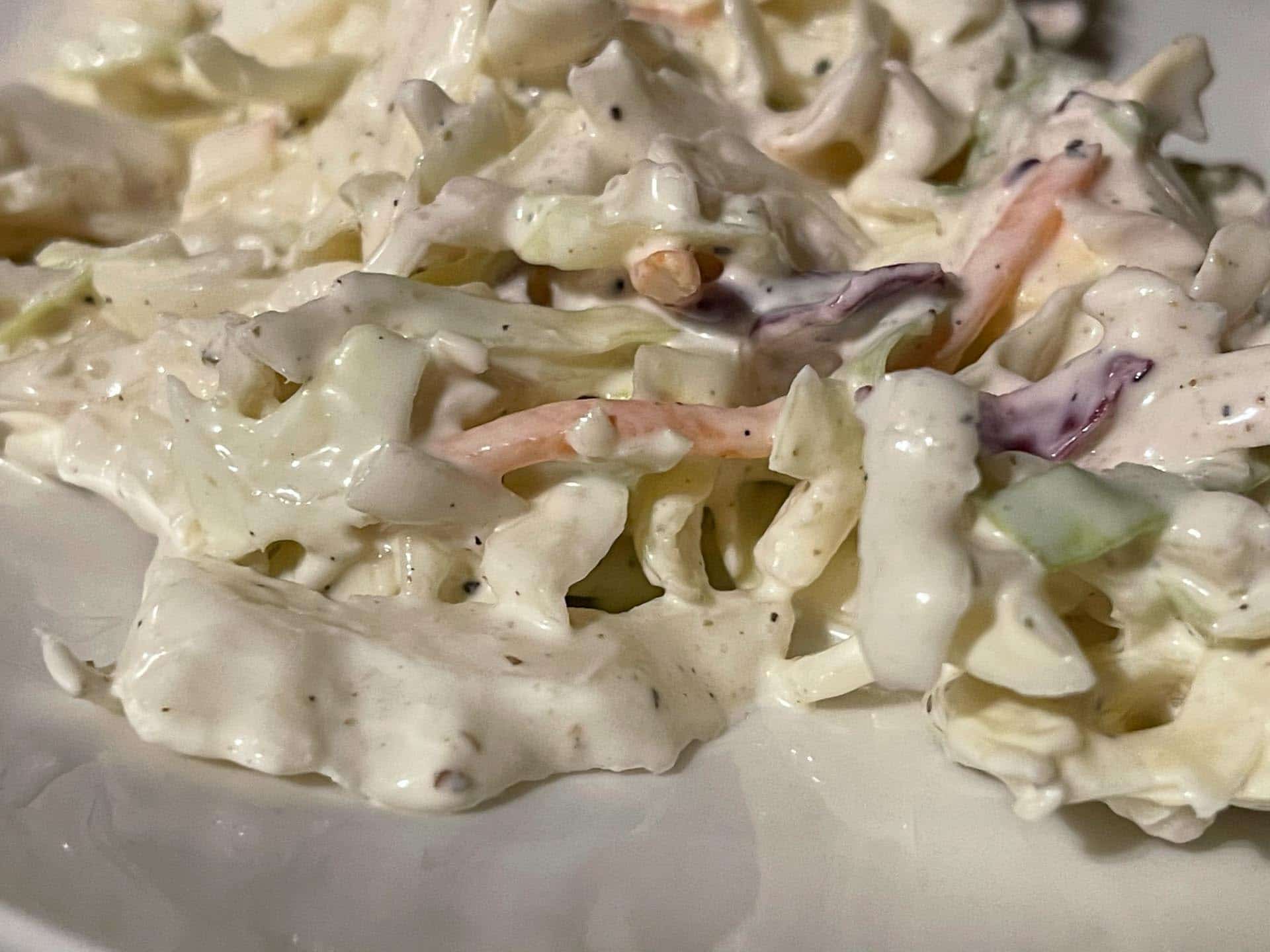 Is Coleslaw Keto
The easy answer is yes there is keto-friendly coleslaw. But you have to pay attention to what's in the coleslaw dressing. What makes traditional coleslaw nonketo is the sugar some people use. We substitute with either Swerve or Erythritol. We like both but to each his own. They are both keto. This version, made with swerve, is 3g net carbs (4g total carbs) per serving.
What Goes With This Keto Side?
Having coleslaw as a side opens the doors to a lot of main course options. The best part of this keto side is you can bring it to a party or backyard BBQ, have with it a hotdog or cheeseburger and stay well within your keto plan! Some other main dishes we like it with are:
The original recipe came from Keto Cooking Christian. I traded the swerve for stevia on mine. Either one works but I had Stevia on hand and prefer it's flavor.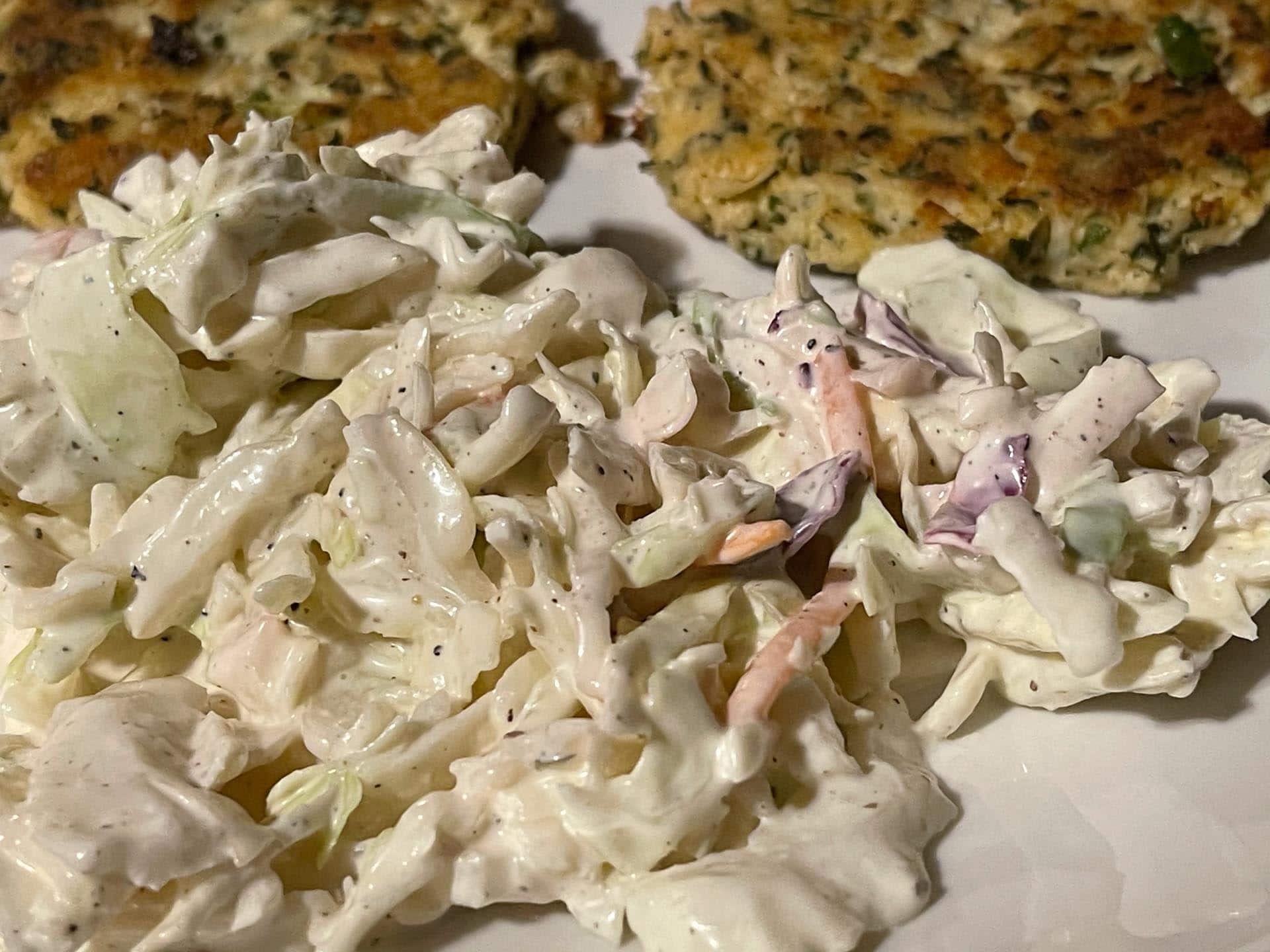 Nutrition
Calories:
151
kcal
|
Carbohydrates:
4
g
|
Protein:
1
g
|
Fat:
15
g
|
Saturated Fat:
4
g
|
Cholesterol:
20
mg
|
Sodium:
329
mg
|
Potassium:
107
mg
|
Fiber:
1
g
|
Sugar:
2
g
|
Vitamin A:
210
IU
|
Vitamin C:
22
mg
|
Calcium:
35
mg
|
Iron:
1
mg