Keto Asparagus Salad with Slivered Almonds is such an easy side dish to make you'll be adding this to your menu a lot! Not only is it full of flavor, it's also packed with nutrients your body needs. The bitterness of the asparagus mixed with the tangy-sweet balsamic and woodsy taste of almonds is the perfect combination. The best part of this salad is you can bring to a summer cookout for everyone to enjoy!
Is Asparagus Keto Friendly?
Yup! Asparagus is keto-friendly! Not only is it low in carbs, but it's also equal in fiber! One spear of asparagus is just .3 grams carbs and .3 grams fiber, making it a 0 net carb vegetable! It doesn't get better than that!
About The Ingredients of Keto Asparagus Salad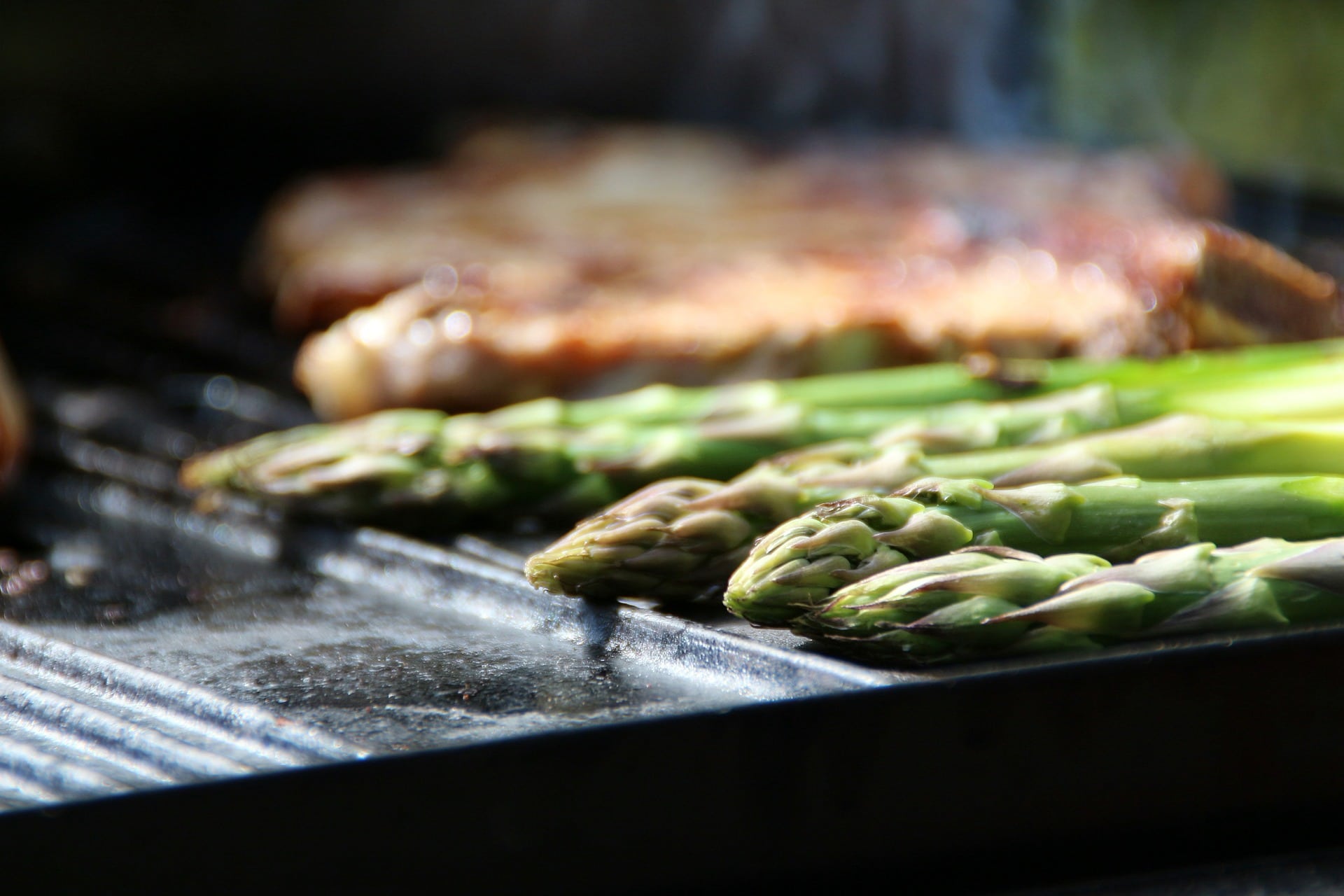 This keto salad has simple ingredients that most people on keto will have kicking around.
Asparagus
Almonds
Iceberg Lettuce (any lettuce can work but I like the crunch of Iceberg)
Balsamic Vinegar
Dijon Mustard
Olive Oil
Honey
Shallots (or a small amount of onion if no shallots are on hand)
Tips For Making Keto Asparagus Salad
We can whip this asparagus side dish up in about 10 minutes. We use a steamer like this one to microwave the asparagus for 7 minutes. And then dunk it in an ice bath or place it in the freezer while we make the rest of the dish.
If you aren't eating the salad immediately, keep the lettuce separate until ready. Otherwise, it will be soggy. I still like it, even a bit soggy, but some people don't. The balsamic vinegar and honey have a great flavor and it doesn't need to sit in the dressing for long to pick up the flavors. Just toss it together minutes before and serve. Because of this you can even serve it at a party or a cookout.
Main Dishes To Go With Asparagus Almond Salad
Asparagus goes with any main dish and this salad is no different! It's tangy and is the perfect compliment for steak, fish, and chicken. Here are a few of the meals I like to serve it with:
Other Keto Salads You Will Enjoy
Some of my favorite meals include salad. And on keto, it's an important source of fiber and other nutrients. Here are some of my faves: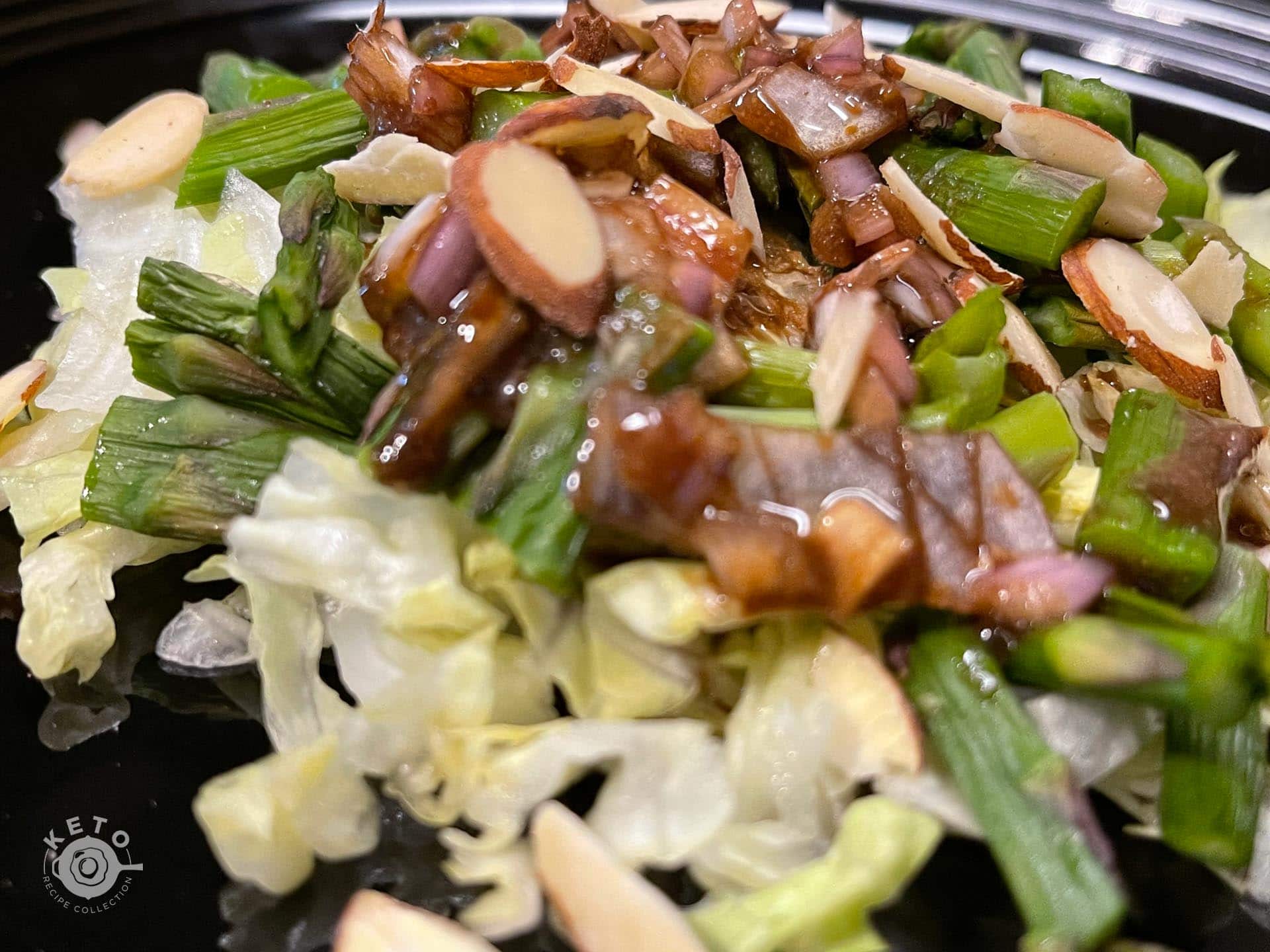 Nutrition
Calories:
75.7
kcal
|
Carbohydrates:
4.5
g
|
Protein:
2.1
g
|
Fat:
6.1
g
|
Saturated Fat:
0.7
g
|
Sodium:
10.5
mg
|
Potassium:
128.3
mg
|
Fiber:
1.5
g
|
Sugar:
2.4
g
|
Vitamin A:
343.6
IU
|
Vitamin C:
2.4
mg
|
Calcium:
21.2
mg
|
Iron:
0.9
mg