This easy Keto cauliflower casserole recipe is one of the best discoveries I've had since living the keto lifestyle! I never realized how many ways you could use cauliflower in casseroles, side dishes, substitutions, etc. I always just had it boiled or as a crudité with dip. Sometimes with keto people forget about the vegetables but they shouldn't. Even on keto, it's important to have vegetables for their vitamins and nutrients, and fiber. Especially fiber. If you haven't read my scary experience from not having enough fiber on keto, check out my post Fiber on Keto Diet.

Ways to Use Cauliflower
As I said above, there are so many ways to use cauliflower. And now that I'm doing keto there are even more! Here are a few ways I use it:
Keto Cheesy Cauliflower Hash Browns – I am Gaga over this recipe! If you are missing hash browns this is a great replacement!
Roasted Cauliflower – there are a variety of ways to make this but I love it with a little Parmesan, lemon juice and red pepper flakes for a little pizazz or like Kicking Carbs makes it.
Cauliflower Rice – super popular these days is using cauliflower as rice and why wouldn't you?!? It has a similar texture and your other ingredients flavor the cauliflower. My favorite recipe that uses cauliflower rice is the Copycat Big Mac Skillet. If you haven't tried it yet, you seriously need to! Just look at that picture below!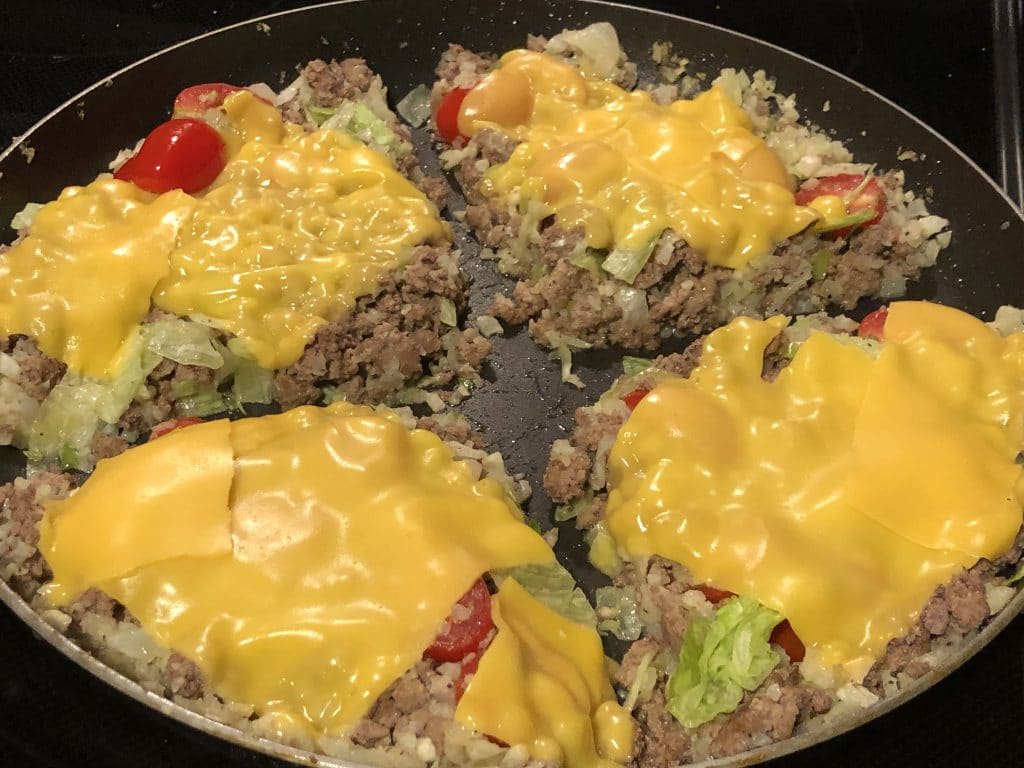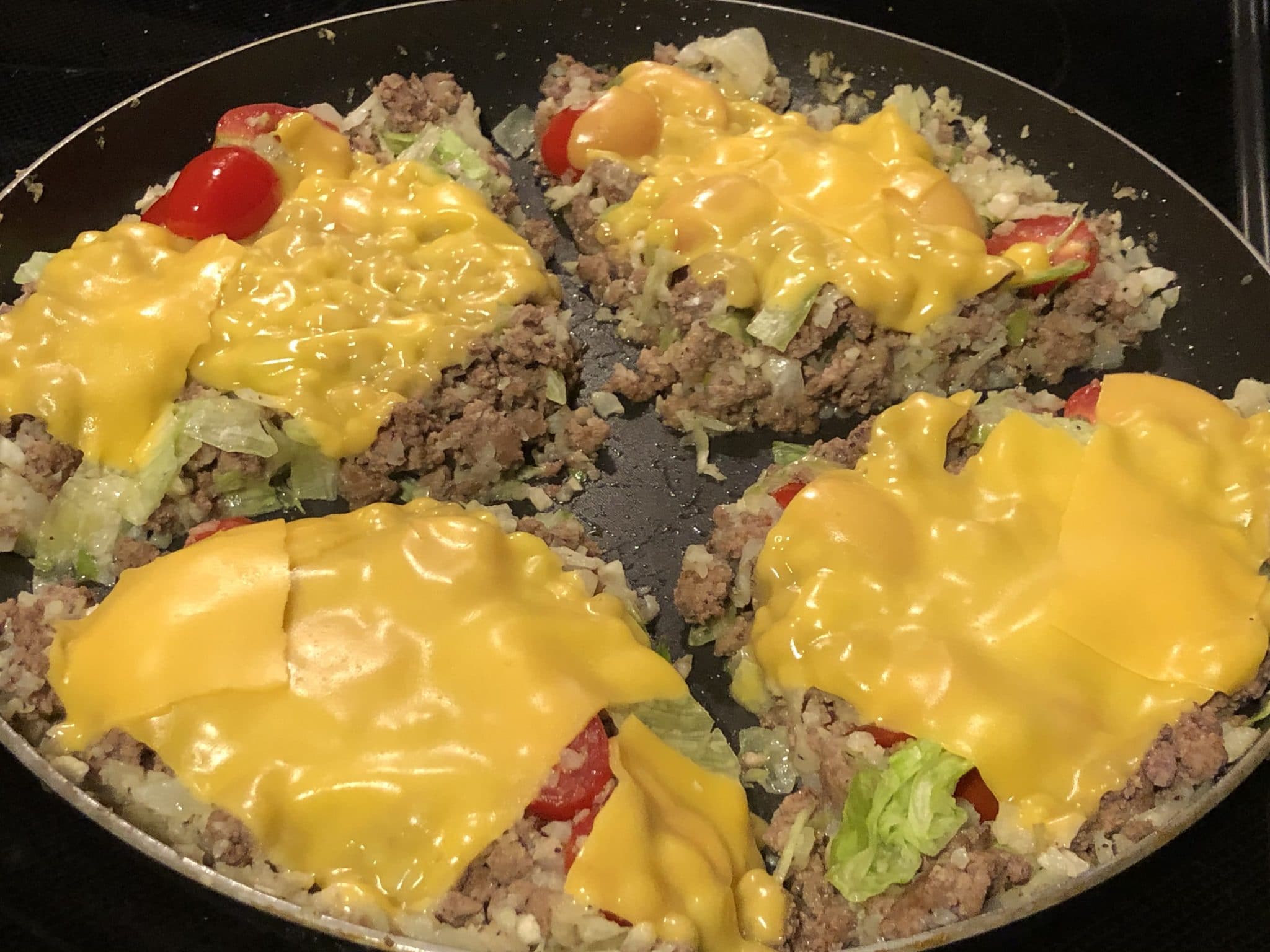 Tips for Making Cauliflower Casserole
This is one of the easiest recipes to make. You can whip it up in the morning and finish baking it at night if you prefer.
When you cook the cauliflower you can steam it instead of boiling it. I think it comes out less wet. Either way, make sure to drain it in the strainer completely.
Depending on the size of the cauliflower, you may need to use a larger dish than 8×8. I like to use my Corningware® French White 2.5-quart Oval Casserole Dish. It's deep enough so if I have a larger head of cauliflower I won't overflow.
Take the cream cheese and butter out when you start to prep so it softens.
I wish I had more advice to give you, but seriously, this is an easy keto cauliflower casserole!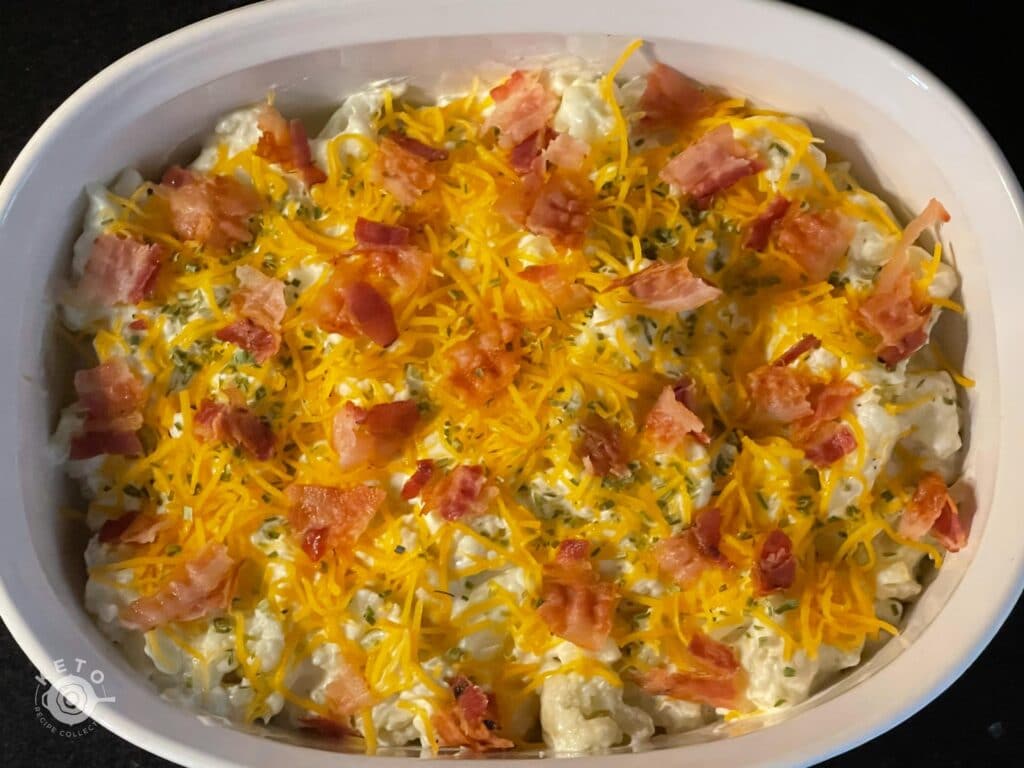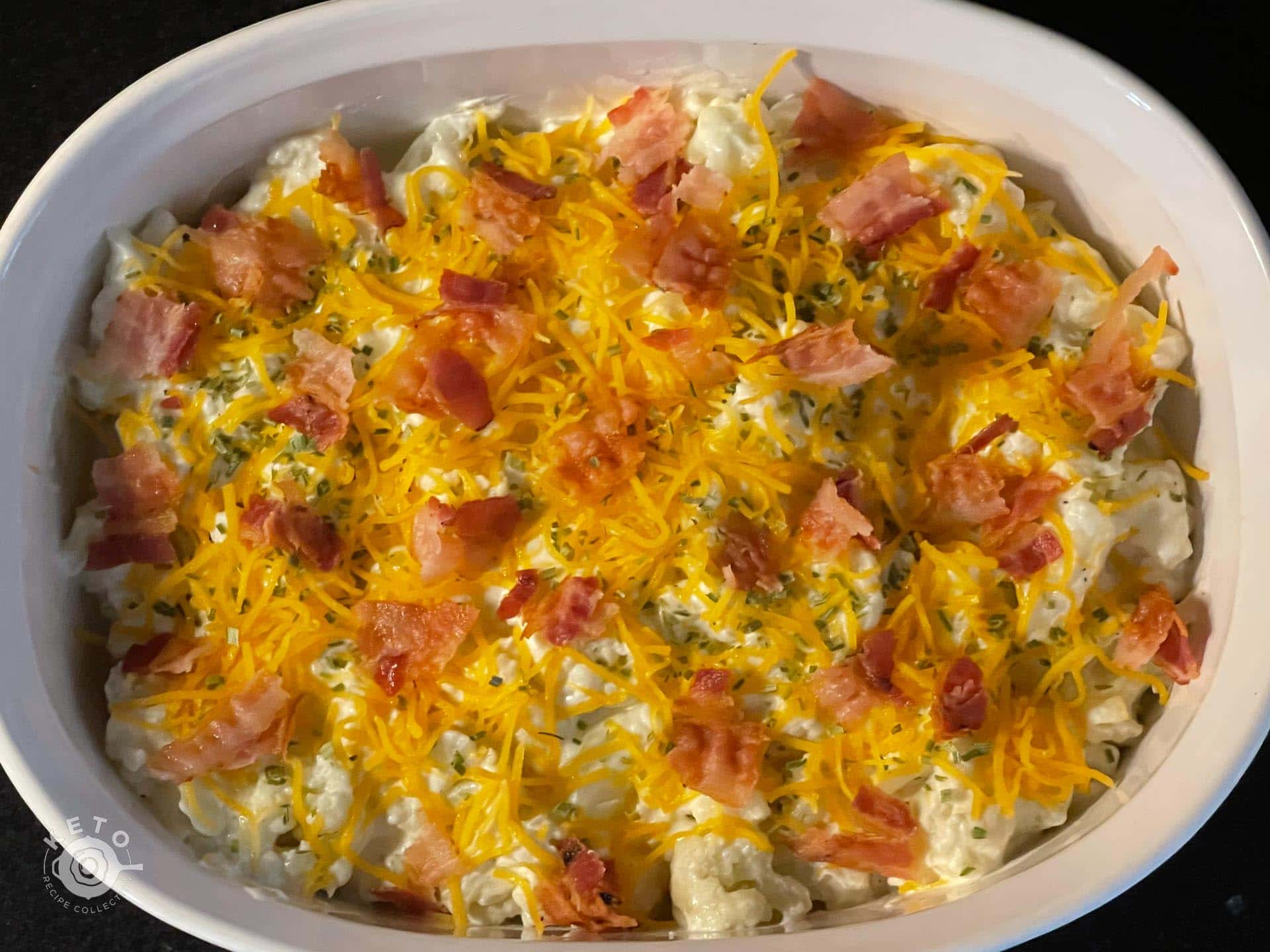 Main Dishes To Go With Your Side
Now that we have the side covered, what do we have with it? You could technically have this casserole as the main dish but I like having it as a side. Here are the main dishes I have with it often but you really could have it with just about anything!
Cauliflower casserole is keto-friendly and delicious. You will love how easy it is to make. Your kids will love the flavors! I hope you enjoy the recipe and I'd love to hear what you thought after you make it! If you haven't joined the Facebook group yet, head on over! We'd love to have you!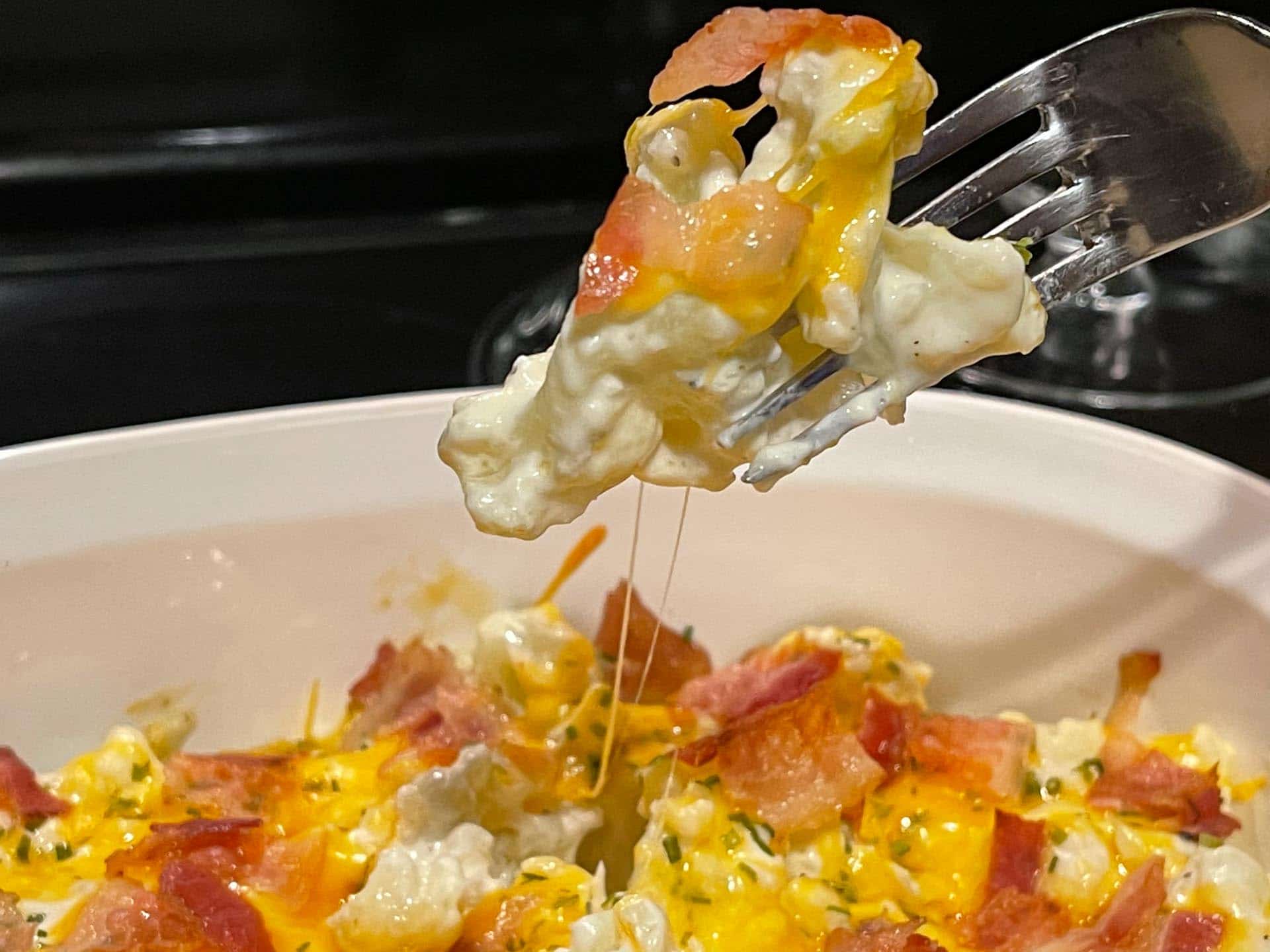 Notes
Topping options: 
sour cream
ketchup
green onion
Nutrition
Calories:
318
kcal
|
Carbohydrates:
7
g
|
Protein:
15
g
|
Fat:
26
g
|
Saturated Fat:
15
g
|
Trans Fat:
1
g
|
Cholesterol:
76
mg
|
Sodium:
703
mg
|
Potassium:
359
mg
|
Fiber:
2
g
|
Sugar:
3
g
|
Vitamin A:
792
IU
|
Vitamin C:
42
mg
|
Calcium:
347
mg
|
Iron:
1
mg