Panfried Steak with Green Onion & Garlic Butter is so simple to make anyone can do it! If you are in a hurry and looking for a quick dinner, this keto steak recipe is the answer! I could be biased but my husband is a steak guru. He's never cooked a bad steak. 
Tips For Panfried Steak
There are a few tricks to the trade of cooking steak and pan-fried steak is no different. Here are a few to consider when making this particular keto steak recipe.
Green Onion & Garlic Butter – Make this ahead of time and put it in the refrigerator. Sometimes, I make a bunch of servings and throw them in the freezer in these little reusable containers. It's a perfect way to preserve the green onions that go bad so fast AND you always have a mix ready to go.
Steak Selection – You can make this with any type of steak but our favorite choice is sirloin. New York Sirloin is my all time favorite. It's tender and flavorful. If you shop Wholefoods, this is what we get. This makes the BEST panfried sirloin steak I've ever had!
Preparing to Cook – I recommend taking the steak out of the refrigerator for at least 20 minutes before starting to cook it. Bringing it to room temperature makes it transition nicely and keeps it tender.
Trust the Recipe – It is so tempting to flip the steak a thousand times or press down on it or poke it. Just trust the directions and limit the amount of time you handle it.
Let it Rest – After the steak is cooked and removed from the pan, let it rest for 5-10 minutes. This allows the juices to seal in and make the steak even juicier.
Even if you forget one or two of these tips, it's still going to be so yummy! The simplicity of it, will have this added to your menu on a weekly basis.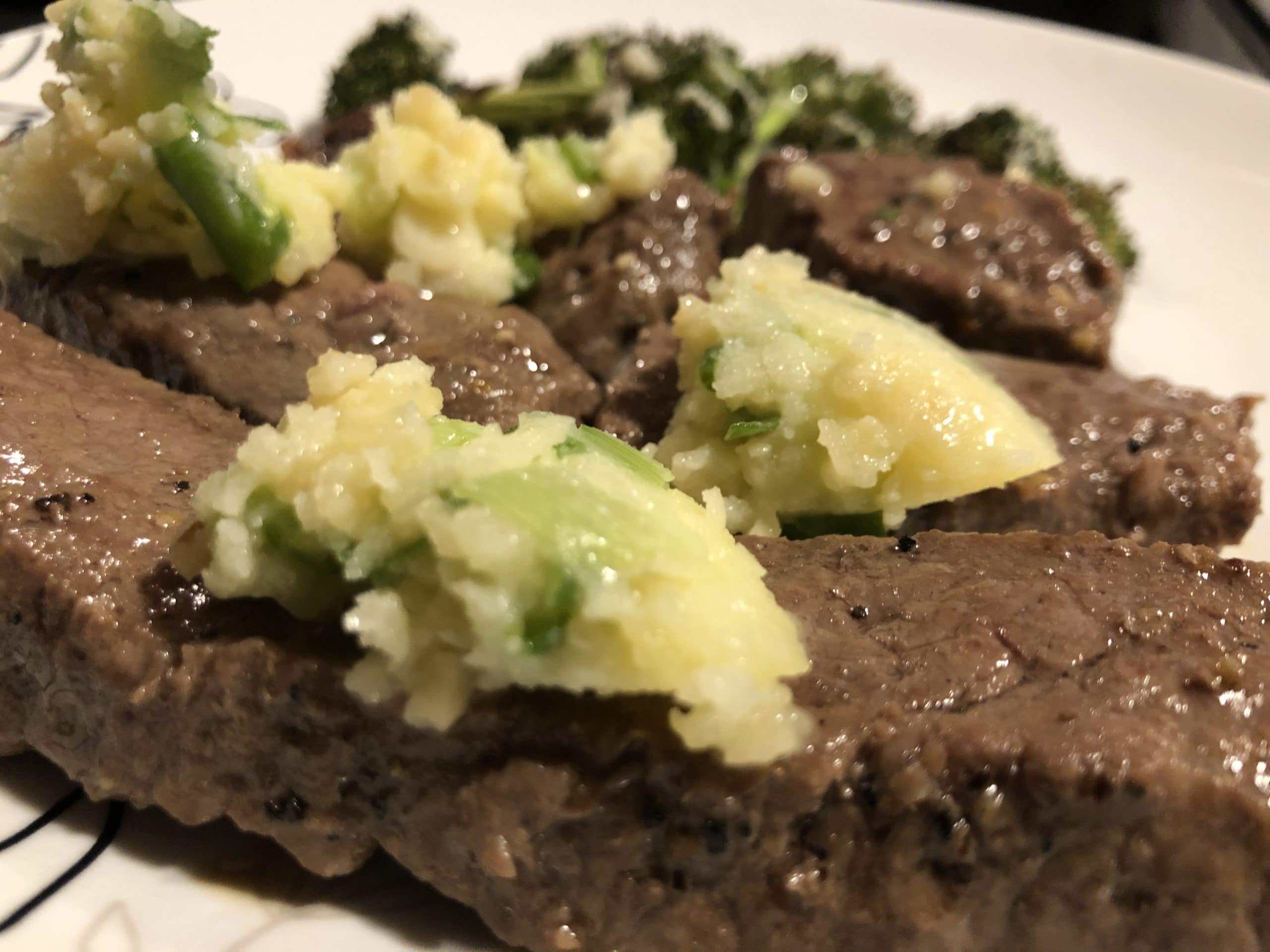 Other Keto Steak Recipes To Try
As we said before, we LOVE steak and were thrilled to be able to have it all the time with keto. Here are a couple of keto steak recipes that we love and suggest.
Garlic and Thyme Steak – Juicy and loaded with flavor!
Keto Ginger and Soy Steak – This combination creates a great flavor and a marinade to dip in!
Keto Philly Cheesesteak – Easy, filling, and meets that craving for a steak and cheese. Mmmm!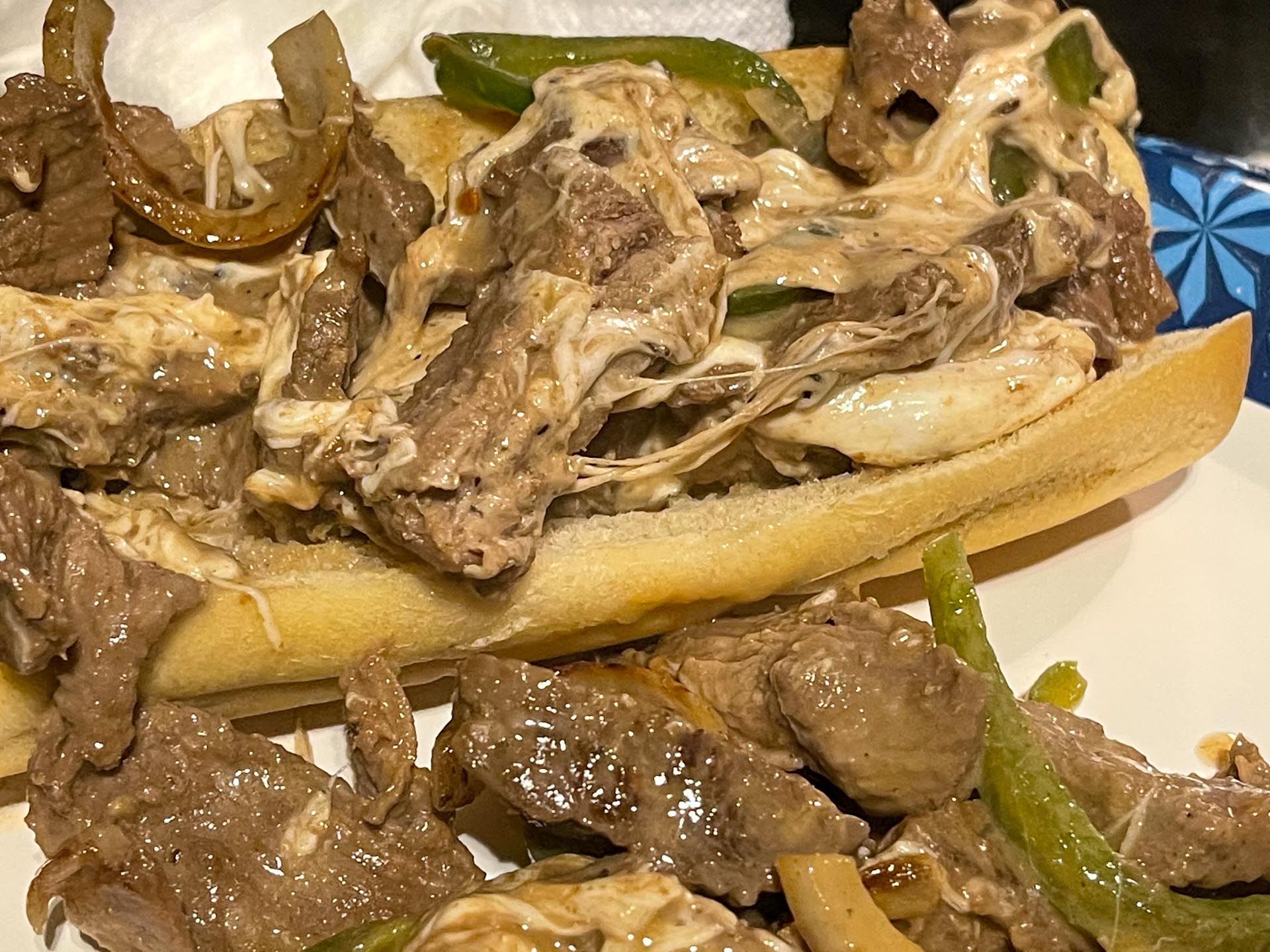 Keto Sides To Go With Panfried Steak
There are so many keto sides that compliment steak. Too many to list here but here are a few of my favorites that you've got to try!
Since starting keto, I've tried so many great foods and many are things I never would have dreamed of eating before. Yes, I've always loved steak and had it in my diet on a weekly basis but I never thought I could have it with green onion and garlic butter… any butter at that. Keto has changed my lifestyle so much and for the better! We are happier, have more energy, and are loving the food. I hope you are feeling that way too. If you are looking for more recipes, make sure to subscribe here to get all the latest. And if you are looking for like minded people, head on over to our group: Keto Support by Keto Recipe Collection.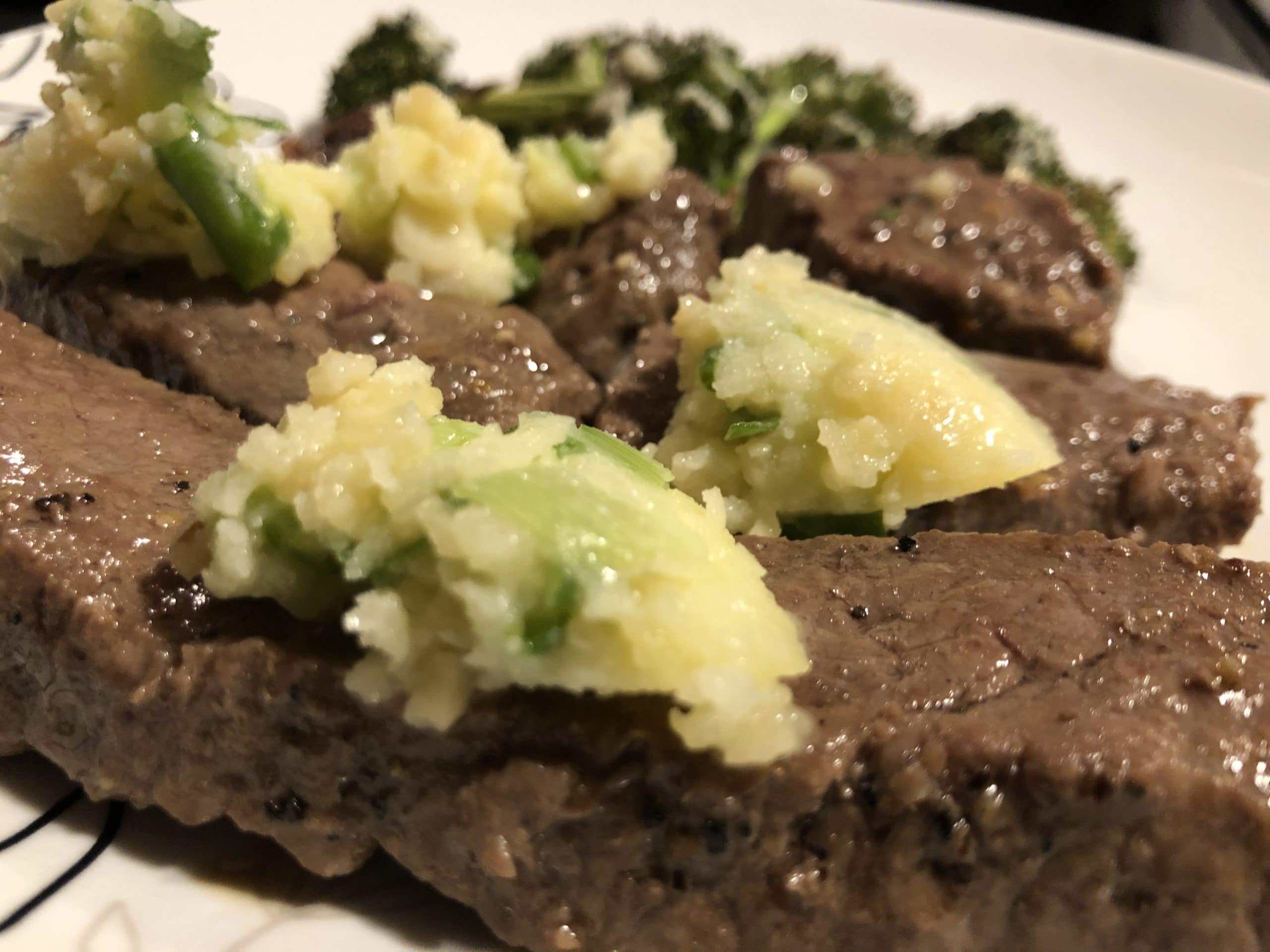 Video
Nutrition
Calories:
552.3
kcal
|
Carbohydrates:
3
g
|
Protein:
57
g
|
Fat:
33.6
g
|
Saturated Fat:
7.7
g
|
Cholesterol:
158
mg
|
Sodium:
171
mg
|
Potassium:
920.5
mg
|
Fiber:
0.1
g
|
Sugar:
1.3
g
|
Vitamin A:
92
IU
|
Vitamin C:
2.4
mg
|
Calcium:
105.4
mg
|
Iron:
4.3
mg
Since I am not a Registered Dietitian or Nutritionist, I use a WordPress plug-in to calculate the nutritional information provided in the recipe card.