Keto Beer Can Chicken is EASY and DELICIOUS! And the perfect thing for summer. Throw a keto beer can chicken on the grill while you visit your friends or do something else around the house. And when you come back, voila!  The beer infuses the chicken with flavor (don't worry, it tastes yummy!) and it keeps it moist. It's probably the juiciest chicken I've ever had.
What is Keto Beer Can Chicken?
Keto beer can chicken uses beer to steam the inside of the chicken and add more flavor. All you need is a whole chicken and a can of beer from the fridge. You can balance the chicken using the chicken legs and can to make a sort of tripod or you can use a beer can stand. This is the beer can stand I use and it works like a charm!
This is what it looks like without using the stand but the stand makes it a lot easier to balance it: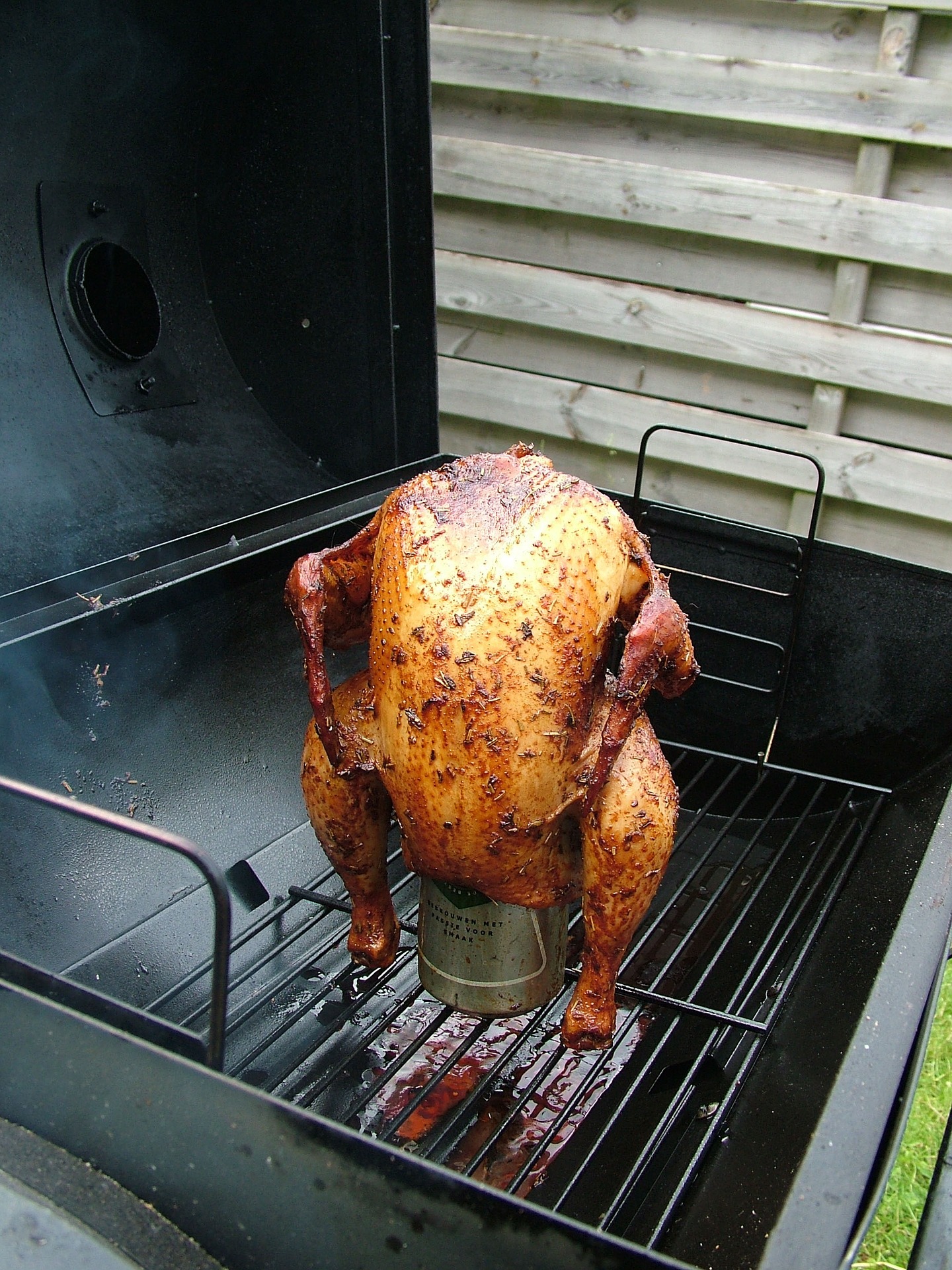 If you're serving a lot of people, this recipe simplifies the process. Throw a whole chicken on the grill instead of a dozen hamburgers and hot dogs. Since you're starting with raw chicken, you can use any rub, sauce or seasoning to capture your favorite flavors.
What Beer Can You Drink on Keto?
Obviously, using a low carb beer is important when staying keto. Since beer comes from fermented grain, some options are high in carbohydrates, which throws off your keto diet. However, some brands use a different fermentation process to lower the number of carbs. Before you drink beer, check the label to see how many carbs you're taking in. And remember, just because it is low in carbs it might not be low in calories.
Generally, light beers have fewer carbohydrates, but that's not the case for every brand. Additionally, the keto diet can make you get drunk more quickly. Drink beer in moderation so you don't become inebriated or snap out of ketosis.
My top 3 low carb beers are:
Bud Light Next – 0 carbs
Michelob Ultra – 2.6g carbs
Yuengling Flight – 2.6g carbs
Is Chicken Keto Friendly?
The easiest answer is YES! Chicken is keto because it's high in protein with no carbohydrates. This allows your body to stay in ketosis while adding nutrients to your meal. White meat that is found on the breast of a chicken is the leanest but all parts of the chicken are great for the keto diet. Here's a little diagram I found from Cheat Day Design: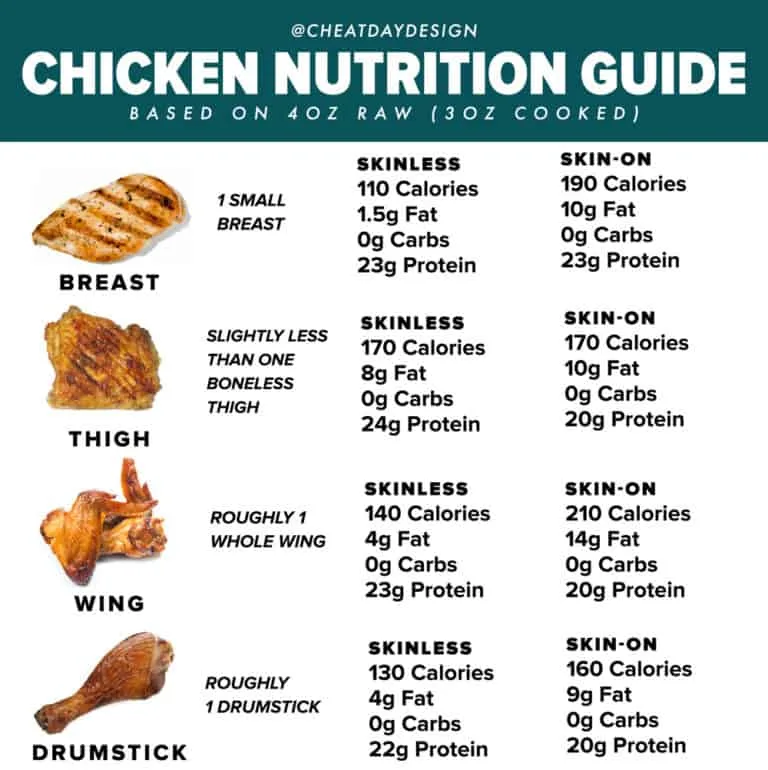 Not all dry rubs and sauces are keto friendly, so do your research or make your own keto dry rub at home.
How Do You Serve Keto Beer Can Chicken?
When you're done, you can give your guests their favorite portions, like wings, legs or thighs. You could also shred the chicken and serve it on a bun or slice the chicken for an artisanal plate or summer salad. Store leftovers in the fridge, then use the chicken to make lunches for the week. Beer can chicken pairs well with cauliflower rice and vegetables.
Serve the chicken with keto friendly sides, like Keto Asparagus Salad with Slivered Almonds or my favorite, Keto Tomato and Zucchini recipe. Make sure you have a cold option, like keto coleslaw, if you are having a cookout. Afterward, serve your guests a rich dessert, like these Chocolate Covered Almond Butter Cheesecake Bites.
Other Keto Chicken Recipes
Looking for more chicken recipes for keto? Here are some of the faves!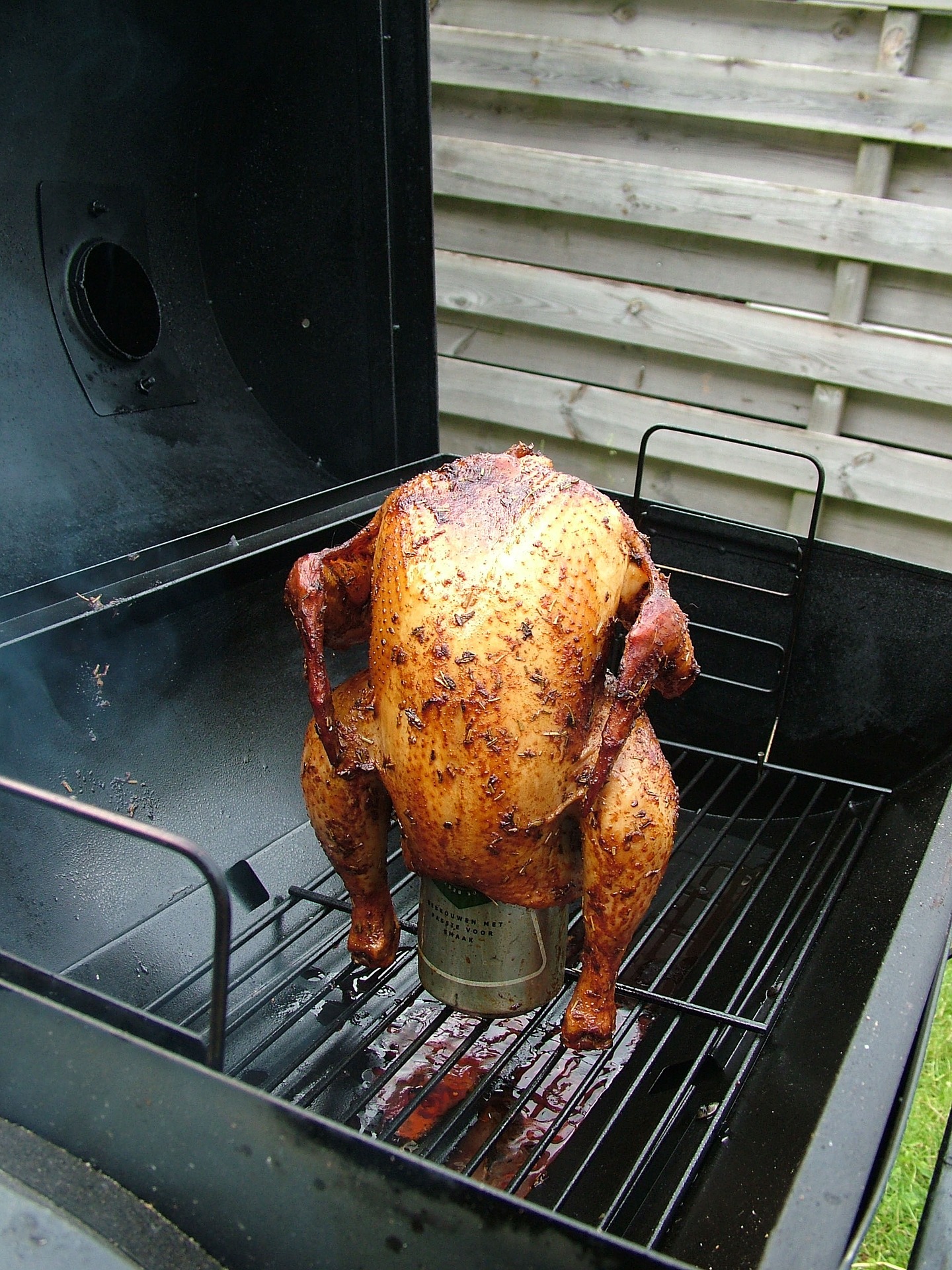 Nutrition
Calories:
19
kcal
|
Carbohydrates:
2
g
|
Protein:
0.2
g
|
Fat:
0.02
g
|
Saturated Fat:
0.01
g
|
Polyunsaturated Fat:
0.004
g
|
Monounsaturated Fat:
0.01
g
|
Cholesterol:
0.1
mg
|
Sodium:
2
mg
|
Potassium:
12
mg
|
Vitamin A:
0.2
IU
|
Vitamin C:
0.003
mg
|
Calcium:
2
mg
|
Iron:
0.01
mg